COMMENT: By Miranda Ward on Red Ink
The Nauru government's refusal to allow the ABC from entering the country to cover the upcoming Pacific Islands Forum is disgraceful.
It is against the fundamentals of a free press.
It cannot be condoned.
READ MORE: Nauru government bans ABC from Pacific Forum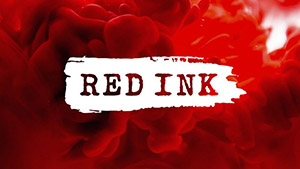 To allow a government to dictate which media outlets covers a story is tantamount to censorship and as journalists and as members of a healthy democracy, we cannot accept it.
ABC is our competitor, and a tough one at that, but there is something bigger at stake here than beating a rival.
Even in the Nauru government's attempt to explain the move, the hypocrisy was blatant.
While the government claimed it only placed restrictions "on a number of people from all sectors" due to "very limited accommodation" and there was "no restrictions placed on media attendance for any reason other than this indisputable fact of accommodation and facility available", it also said the ABC was not welcome because the government does not like what it reports.
The statement said the ABC would not be granted access "under any circumstances due to this organisation's blatant interference in Nauru's domestic politics prior to the 2016 election, harassment of and lack of respect towards our president in Australia, false and defamatory allegations against members of our government, and continued biased and false reporting about our country.
"It is our right, as it is the right of every nation, to choose who is allowed to enter."
Many Australian media outlets are standing in solidarity with the ABC – as the Federal Parliamentary Press Gallery president David Crowe said: "If the ban is not reversed, the media pool will be disbanded. If one cannot go, none will go."
And it's not just Aussie media dismayed by this move by the Nauru government.
Vanuatu's Daily Post has withdrawn its reporter from the Vanuatu media delegation allotted to covering the event.
"This isn't a self-righteous, moralising action. It's a survival tactic. If we allow ourselves to get into a situation where our ability to report is predicted on how positive our coverage is, then we can't do our job," Daily Post media director Dan McGarry explained.
Of course, not all are of that view – the ABC's natural enemy News Corp will still be attending.
Red Ink is Australia's Nine Network "ears and eyes behind the big decisions, the gossip and spin" in the media world. Nauru is due to host the 49th Pacific Islands Forum and related meetings from September 3-6, 2018.