Pacific Media Centre Newsdesk
West Papuan students have demonstrated to reject Indonesia's occupation and were joined by an unprecedented wave of solidarity from people across Indonesia, reports the Free West Papua Campaign.
The West Papuan Student's Alliance (AMP) and the Indonesian People's Front for West Papua (FRI-West Papua) held rallies in 14 Indonesian cities on Tuesday, December 19 – Jakarta, Denpasar, Manado, Solo, Ambon, Ternate, Yogyakarta, Sula, Moratai, Malang, Bandung, Bogor, Salatiga and Semarang.
The West Papua National Committee (KNPB) also demonstrated in Port Numbay and Biak, West Papua.
The growing support from Indonesian people in solidarity with West Papua is reaching new heights and shows similarity to Indonesian solidarity with the people of Timor-Leste (East Timor) in the late 1990s, reports the Free West Papua Campaign.
While all the rallies held were peaceful, Indonesian police and police militia tried to break up the demonstrators' freedom of expression.
In Malang, East Java, 66 people were arrested and some of those arrested were assaulted.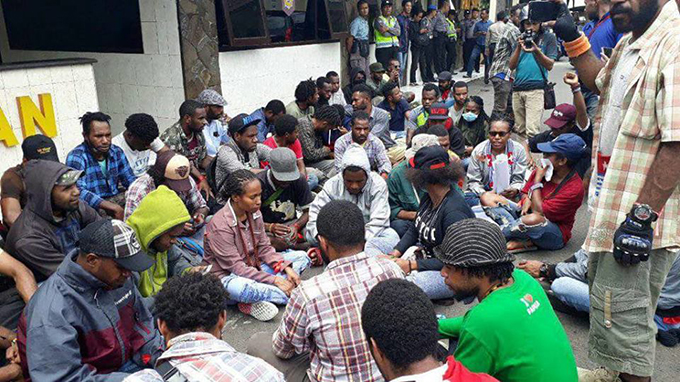 Elia Agapa from the West Papuan Students Alliance told Suara Papua: "Our mass action saw 66 of us surrounded and blocked for demonstrating peacefully.
"There was a clash and four of those from our mass action were wounded. One of those four people is a West Papuan woman."
The West Papua National Committee (KNPB) demonstrating in Biak, West Papua, to reject "Operation Trikora" and to show their support for the United Liberation Movement for West Papua (ULMWP).
Operation Trikora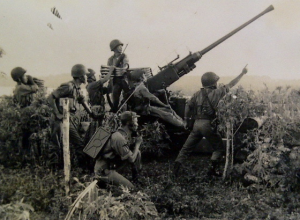 In 1961, the Dutch government (West Papua's former colonial ruler) was moving towards granting West Papua independence and on December 1 the West Papuan national flag Morning Star was raised with the promise of full independence in the coming years.
In response, Indonesia's President Soekarno ordered "Operation Trikora", a military plan to take West Papua by force, on December 19.
In the next few months, with backing from the Soviet Union, the Indonesian military launched ruthless military attacks on West Papua, from naval shelling to artillery bombing.
Hundreds of Indonesian soldiers were airdropped into the country but the West Papuan defence force managed to successfully repel Indonesian attacks.
It was not until 15 August 1962 that West Papua was left unable to defend itself.
Due to growing Cold War fears of war with a communist friendly Indonesia, the US intervened and effectively forced the Dutch to hand over West Papua to Indonesia without the consulting any West Papuans.
The West Papuan defence force was disbanded and by 1963, the Indonesian military had taken full control of West Papua; their illegal occupation cemented through a so-called "Act of Free Choice", described by critics as a sham.
This year more than 1.8 million West Papuan people signed a petition rebuking that plebiscite and calling for a legitimate act of self-determination.