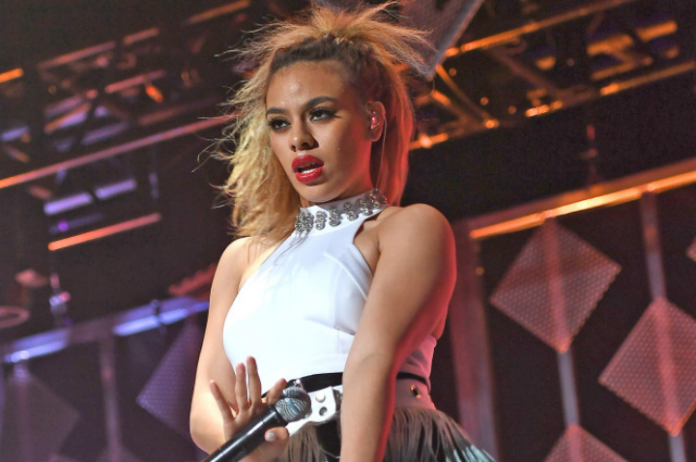 By Kalino Latu, editor of Kaniva News
The president of the Mate Ma'a Tonga Rugby League Association has turned to Tongan tradition in announcing the attendance of King Tupou VI and international Tongan singer Dinah Jane at the Tonga-England semifinal at Auckland's Mt Smart Stadium today.
Sēmisi Sika said his committee made the invitation to make sure the national team and Tongan supporters enjoyed the historic event to the full.
READ MORE: England beats Tonga 20-18 in incredible semifinal
In Tongan, Sika said: "We have plucked down the stars, moon and the sun for you so that you can calm down and become satisfied.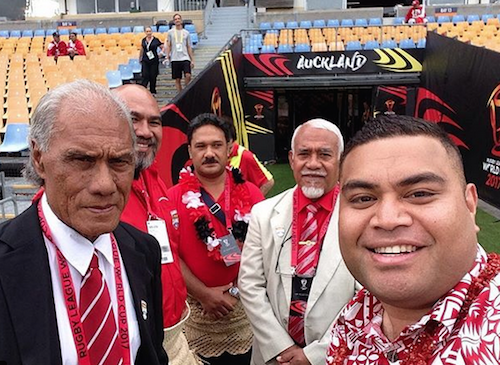 "Let's focus on supporting our MMT in their battle and may we all put together our efforts so we can bring about a great game for the Conqueror of the Nation."
["Kuo tau paki'i mai e fetu'u , mahina mo e la'aa ke mou nonga aa mo fiemalie . Tau hanga taha ki hono poupou'i e tau fanau MMT i he feinga tau mo fakatauange ke tau ma'u ha fakame'ite fakaholo mamata ki he Hau o e fonua."]
The poetic references were meant for the king, the queen and all invitees.
Fifth Harmony singer Dinah Jane will sing the Tongan national anthem before the kick-off of the Rugby League World Cup semifinal match.
Among other invitees were Prime Minister 'Akilisi Pōhiva and other local VIPs, Sika said.
Tagata Pasifika
John Pulu of TVNZ's flagship Pacific current affairs programme Tagata Pasifika has been invited to be master of ceremonies.
The invitation from the Tongan Rugby League committee was also extended by the chairman of the Rugby League World Cup 2017, Dr George Peponis Oam and the Rugby League World Cup CEO Andrew Hill.
No Pacific nation has ever made it to a World Cup final, but Tonga is hoping to become the first.
Tongan winger Konrad Hurrell said: "It was our first quarterfinal last week and this is our first semi-final as well – imagine if we make the final, it would be crazy.
"That would be good but we've got to knock out England as well to make the final."
Australia crushed Fiji 54-6 yesterday in the first semifinal.
Police warning
Meanwhile, Auckland police have warned they will not tolerate disorderly behaviour following this weekend's rugby league game.
Police will be out in force on the streets tonight in an effort to keep the public safe and prevent any disorderly incidents, Counties Manukau East Area Commander Inspector Wendy Spiller said.
Over the past few weeks, police have dealt with a number of disorderly incidents following Tongan league games on the streets of South Auckland, particularly around the Otahuhu Town Centre.
On two occasions police officers have been attacked while trying to manage and contain the disorder, Inspector Spiller said.
In one incident last weekend in Otahuhu, a female police officer from Counties Manukau was king-hit and knocked unconscious by a male who then disappeared into the crowd.
"Police will not tolerate this violent and cowardly behaviour," Inspector Spiller said.
"Our hard-working staff come to work every day to keep our communities safe and the last thing they deserve is to be attacked or harmed."
Inspector Spiller said the injured officer was yet to return to work, but was making a good recovery.
"Someone out there knows who is responsible," she said.
"We will do everything we can to identify the offender and hold them to account."
Anyone with information is urged to contact Counties Manukau Police on 09 261 1300 or Crimestoppers anonymously on 0800 555 111.
Flagpole attack
A second police officer who was struck in the face with a flagpole in a separate disorderly incident several weeks ago has only been able to perform light duties since returning to work.
Police have arrested a male in relation to that incident.
With a large number of people expected to take part in festivities over the weekend, Inspector Spiller said police would have additional staff on duty to monitor crowd behaviour and ensure the safety of the public.
Alcohol would be banned in and around the Otahuhu Town Centre and police would not tolerate violent or reckless behaviour.
"We want people to keep themselves safe," Inspector Spiller said.
"People acting recklessly and putting themselves and others at harm by riding on vehicles or setting off fireworks in crowded areas will not be tolerated.
"It is important that excited fans do not block streets stopping traffic."
Asia Pacific Report republishes Kaniva News items by arrangement.