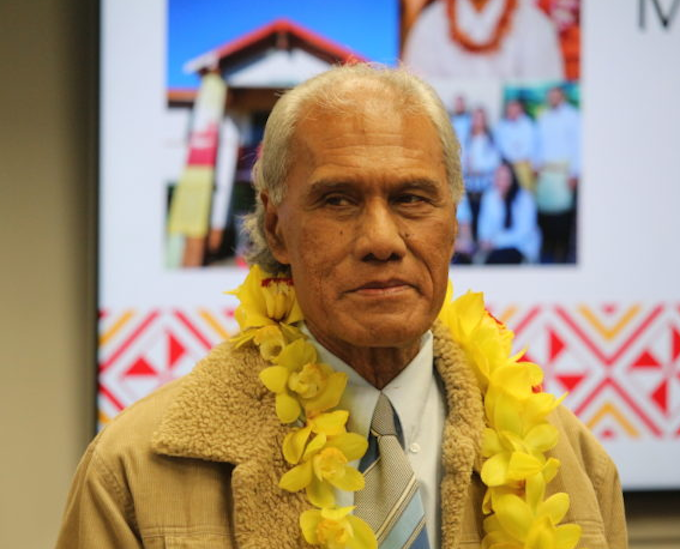 By Kalino Lātū, editor of Kaniva News
A coin toss was used to decide whether Lord Vaea or Lord Vaha'i today won the third seat of members of the nobility to Parliament in the kingdom of Tonga's snap election.
Lord Vaha'i won the seat in provisional early results.
Meanwhile, Losaline Ma'asi of the Democratic Party was leading the Tongatapu 5 race by 971–908 votes against sitting MP Dr 'Aisake Eke. The provisional results from 'Atatā electorate have yet to be announced to give Tongatapu 5 outcome.
Dr Eke had secured the seat in the last two elections.
Other Democratic Party candidates were leading the race in their Tongatapu constituencies.
They were current Prime Minister 'Akilisi Pohiva (Tt1), Semisi Lafu Sika (Tt2), Mateni Tapueluelu (Ttp4), Poasi Tei (Tt6), Vuna Fa'otusia (Tt7), Semisi Fakahau (Tt8), Penisimani Fifita (Ttp9) and Pohiva Tu'i'onetoa (Tt10)
Former Deputy Prime Minister Siaosi Sovaleni has been reelected by Tongatapu 3.
Seven nobles elected
The king's 33 nobles have reelected seven nobles to Parliament, including the Speaker Lord Tu'ivakano and a minister in Prime Minister's 'Akilisi Pohiva's government, Lord Ma'afu.
Vava'u, Niuas, Ha'apai and 'Eua people provisional election results have yet to be announced.
More than 59,000 voters were registered for the election and there were 15 women candidates, the largest ever female cohort contesting the vote.
Noble's Representatives 2017:
Tongatapu:
1. Lord Tu'ivakano 12 votes
2. Lord Ma'afu 11
3. Lord Vaha'i 7
Vava'u
1. Lord Tu'ilakepa 6 votes
2. Lord Tu'i'afitu 5
Ha'apai
1. Lord Tui'ha'angana 5 votes
2. Lord Fakafanua 3
'Eua
1. Lord Nuku 10 votes
Ongo Niua
1. Lord Fusitu'a 3 votes