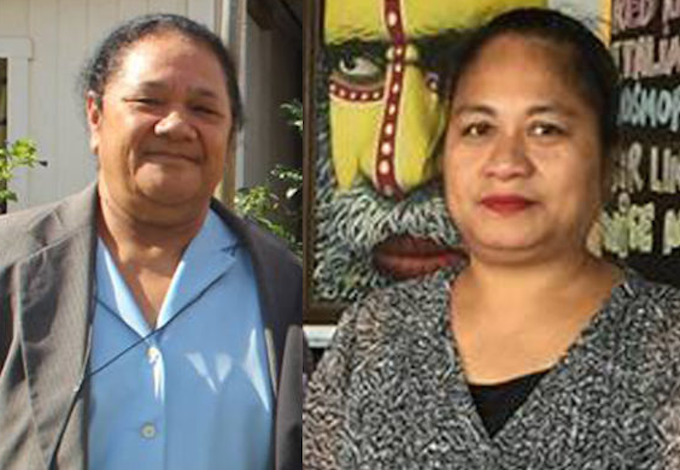 Pacific Media Watch Newsdesk 
Reporters Without Borders (RSF) has condemned moves by Prime Minister 'Akilisi Pōhiva's government to "gag" the Tonga Broadcasting Commission prior to the general election on November 16.
RSF says it joins those who have criticised a decision to deprive two senior public broadcasting journalists of all editorial responsibility in what it says is an "apparent government move to seize control of the state media".
"Ever since it took office in late 2014, the Pōhiva administration has been trying to intimidate those within the TBC who don't toe the line," said Daniel Bastard, the head of RSF's Asia-Pacific desk in a statement.
"The prime minister needs to understand that public service broadcasting does not mean government propaganda.
"If guarantees of media independence are not given quickly, international bodies, including the Commonwealth, will have to reconsider the aid they provide to Tonga," Bastard added.
RSF's condemnation comes after TBC's chief editor Laumanu Petelō and news manager Viola Ulakai were controversially transferred out of the newsroom and into a marketing and sales department known as "NGO Services", as reported by Pacific Media Watch.
The decision was made by TBC's new chairman Dr Tevita Tu'i Uata, who has said the broadcaster's restructure came due to a news failure.
Uata Pohiva's 'ally'
"The problem is that the content is not popular, that's why it ran at a loss," he told Kaniva News.
RSF states Dr Uata's appointment a month ago was the "first step" to seize control of the TBC, which oversees two state TV channels and two state radio stations, as he is an "ally" of Pōhiva.
Petelō and Ulakai's lawyer, Clive Edwards, said the transfer was illegal as it violates their contracts.
Edwards said the move was also dangerous due to Dr Uata's attitude of using his position for campaigning and accused the government of "trying to control the media", RSF reports.
Both Petelō and Ulakai had had run-ins with Pōhiva, with his administration launching several legal actions against the senior journalists in the past three years.
Ulakai was suspended in April 2015 on the recommendation of the minister of public enterprises after asking Pōhiva "too many tough questions".
Petelō told the prime minister during a press conference in March "we are not your enemy" following comments by Pōhiva the role of the media was to "facilitate the work of government".
Tonga is ranked 49th out of 180 countries in RSF's 2017 World Press Freedom Index, after falling 12 places in the space of a year.