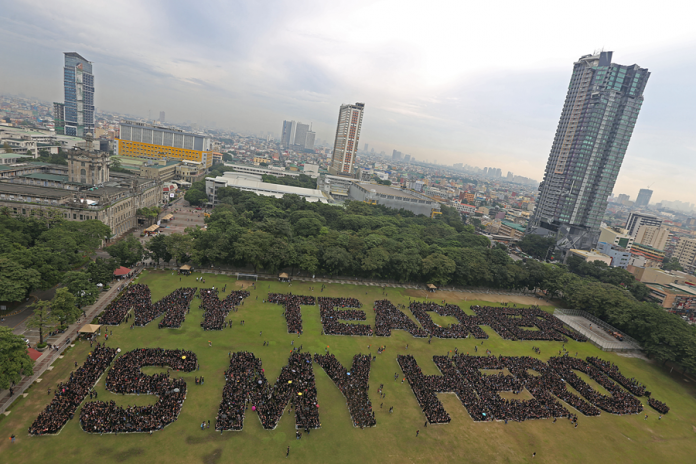 Pacific Media Centre Newsdesk
In a bid to set a new Guinness world record, 16,729 students from the University of Santo Tomas in Manila, Philippines, today trooped to the UST Open Field to thank their teachers.
The attempt to break a world record was part of UST's celebration of the National Teachers' Month from September 5 to October 5, reports Rappler.
Next Thursday, the country will also celebrate National Teachers Day, paying tribute to the everyday heroes who have been helping mould the country's future generation of leaders.
At the UST Open Field, the students spelled out: "My teacher is my hero!"
The Rotary International District 3000, Rotary Club of Perambalur New Gen, Roever Group of Educational Institutions based in India are the current holders of the largest human sentence record.
On August 10, 2016, they organised 16,550 participants to spell out "You can, you will" in celebration of the World Youth Day.