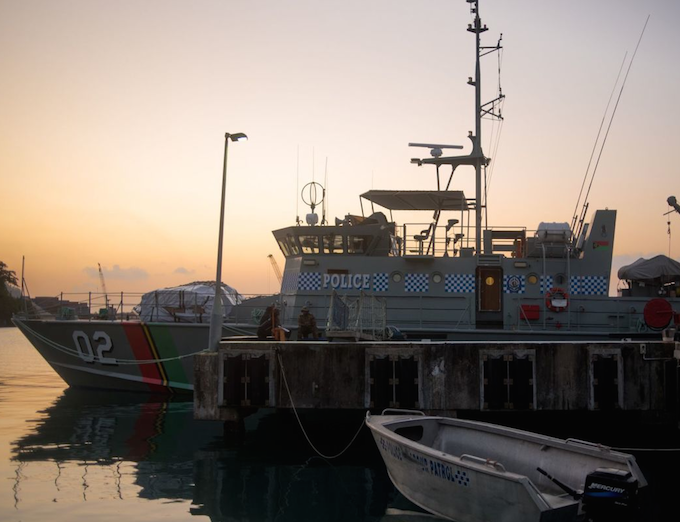 By Anita Roberts in Port Vila
The Penama Provincial Disaster and Climate Change Committee is facing a number of challenges in its efforts to help the volcano eruption evacuees on Ambae.
This includes overcrowding and unsanitary evacuation centers, the possibility of contaminated water and not enough food.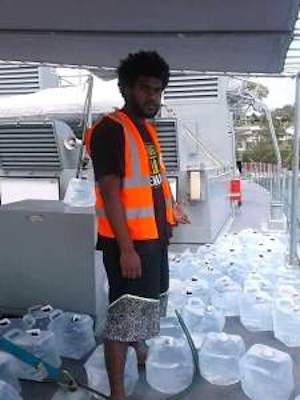 The evacuation centers are overcrowded but more evacuees are still arriving.
"There is a need to set up more evacuation centers and provide tents," a member of the Disaster Working Group at Saratamata on Ambae, Augustine Garae, from Red Cross Vanuatu (RCV) told the Vanuatu Daily Post.
According to the National Disaster Management Office (NDMO), 35 evacuation centers have been set up — 12 in the west and 21 in the east.
Garae stressed concerns about inadequate shelter and overcrowding, causing health problems to thousands who had been forced to flee their homes and were now living together.
"The number of evacuees is expected to rise, making facilities at the evacuation centers as proper toilets and sanitation not enough for everyone to access," said.
Most evacuated
"There would not be enough space to move around. The majority of villagers have been evacuated."
NDMO reported that by Tuesday, approximately 6800 people were recorded to be in evacuation with an additional 900 yet to be relocated.
Some people are seeking shelter with families, outside these facilities while a small number have voluntarily moved to Maewo.
Apart from shelter, NDMO has also confirmed ongoing challenges with water and food security on Ambae.
Immediate food needs are being met by provincial authorities and local shops. Water crisis, on the other hand, is already common on west Ambae where volcanic ash fall is regular.
With the situation on Ambae, water is the critical issue as recent dry weather means islands are already facing water shortage, said a Disaster and Natural Hazards Expert attached with RCV, Luke Johnston.
"The people may be displaced for a long period, as these type of eruptions can go on indefinitely. In the 2005 event, people were displaced for three months," he said.
Water solutions
"RCV is activating an internal international emergency appeal, and is looking at longer term water solutions as well as sending 250 water containers to Ambae."
The water containers were transported by the patrol boat RVS Tukoro, which left Port Vila last night with shelter equipment and Red Cross Officers who will be conducting hygiene education and awareness in evacuation centers.
The Tukoro will also be delivering donated items from the Port Vila Ambae community, including from Vanuatu Mobile Force personnel.
Further shipments by national authorities are planned for the coming days.
Meanwhile, the Sanma Provincial Disaster and Climate Change Committee have met yesterday to discuss planning in the event of evacuations from Ambae to Sanma.
Anita Roberts is a Vanuatu Daily Post reporter. Daily Post articles are republished in Asia Pacific Report with permission.