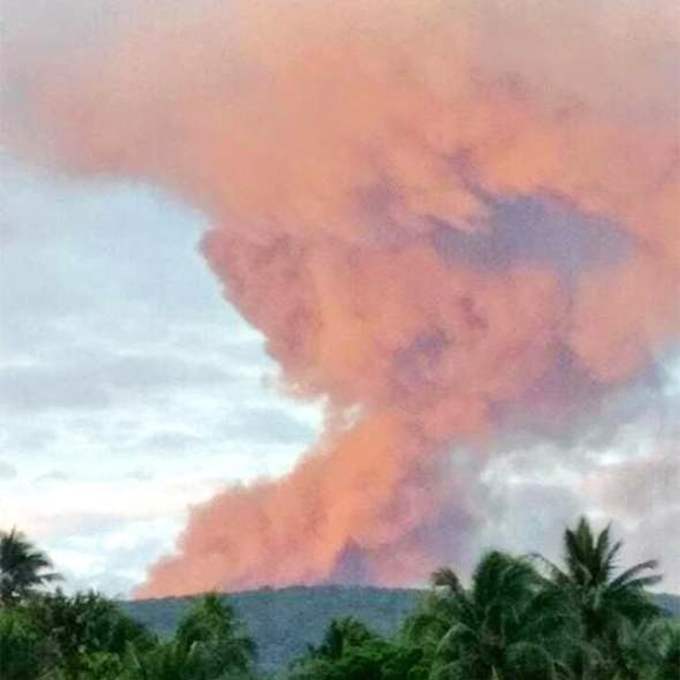 By Bob Makin in Port Vila

The Vanuatu government's Council of Ministers has declared a state of emergency on Ambae island, allowing public funds to be released for the emergency response to the eruption of Manaro Voui volcano.
The Vanuatu Daily Post reports the government has released Vt200 million (NZ$2.6 million) for the emergency.
A new cinder cone and magma lake has formed the volcano, precipitously close to the freshwater lake surrounding it.
The presence of water means that any eruption could potentially be more explosive.
Evacuations are still proceeding on Ambae, and the Penama provincial government says it has now moved all the people in the south of the island to the north.
The most pressing need now with the significant number of arrivals is food and water, as Penama province's Assistant Secretary-General Ure has noted today.
Some 36 schools have also been closed on the island.
Checks are also proceeding to ensure no one has been missed in the evacuation.
The director of the National Disaster Management Office is on Ambae today to assess the settlement of the 5000 who have so far been relocated.
The New Zealand government has announced it is sending an RNZAF P-3K2 Orion maritime surveillance aircraft to monitor Manaro Voui and the two other volcanoes, Benbow and Lopevi, currently erupting Vanuatu.
Bob Makin is a contributing editor of Vanuatu Digest.