Tagata Pasifika's report on the Tongan crisis today. Video: Sun*Pix
By Philip Cass in Auckland
There was disappointment and fears of violence early today in the aftermath of King Tupou IV's dismissal of Tongan Prime Minister 'Akilisi Pohiva.
New Zealand Foreign Minister Gerry Brownlee said the possibility of civil unrest was a concern.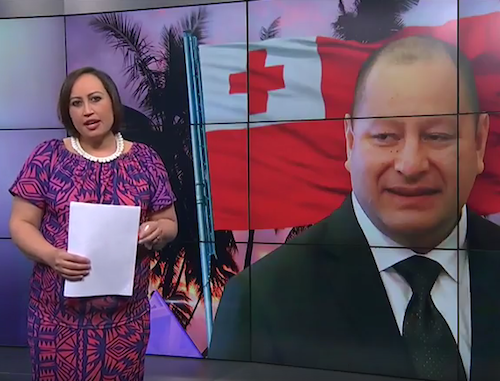 A leading Tongan academic said last night there was "a very real fear of violence" following the dismissal of Pohiva.
Dr Malakai Koloamatangi, Pasifika director at Massey University, said Pohiva had a lot of support among the people of Tonga.
Dr Koloamatangi told TVNZ last night that while the kingdom had been moving towards a more democratic government, King Tupou IV's dismissal of the Prime Minister was "highly unusual".
Radio New Zealand described the move as the downfall of Pohiva and noted that his government had been marred by controversy and allegations of incompetence.
As Kaniva News reported yesterday afternoon, the dismissal followed an approach by the Speaker of Parliament to King Tupou VI and a decision made by the Privy Council.
According to the government gazette, fresh elections must be held by November 16.
High hopes for change
Former parliamentarian Dr Sitiveni Halapua said the people had high hopes for Pohiva's government, but had not seen any real fruits from the democratic change.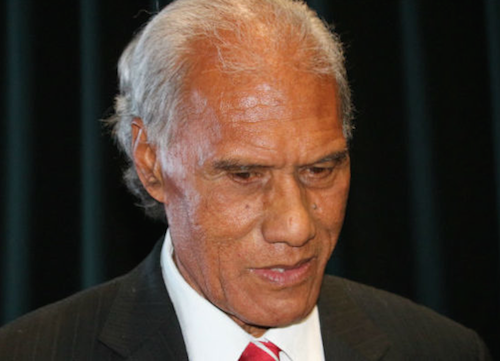 "It's a great disappointment all round," Dr Halapua said.
Tongan publisher Kalafai Moala said the King's decision was a setback for democracy, but told Agence France-Presse the dismissal had support.
"Pohiva has a core of supporters and they're out there on social media expressing disappointment," he said.
"But I think most people are happy and felt like this had been coming for some time."
Meanwhile, Brownlee said New Zealand SAS troops that were in the kingdom were confined to barracks.
He said it was a complete coincidence the troops were in the kingdom.
Brownlee told The New Zealand Herald the government had had no indication the royal intervention was coming.
"We will be trying to work out over the next couple of days what it is going to mean for democracy in Tonga and what the implications will be for New Zealand," he said.
Dr Philip Cass is an Auckland media academic and adviser to Kaniva News. He is also a research associate of the Pacific Media Centre.