Hele Ikimotu talks to Pasifika youth about whether they are voting in upcoming general elections in a vox pops video.
By Hele Ikimotu in Auckland
The lack of Pasifika youth voting every election year is because of a lack of Pacific representation in politics, says Manukau Ward councillor Fa'anana Efeso Collins.
Fa'anana, who was elected earlier this year in the local body elections, said there were many factors as to why young Pacific voters lacked in numbers when general elections came around.
A post-study election by the TNS New Zealand Ltd in 2014 found that seven percent of participants had a poor or very poor understanding of the voting process.
Many of that seven percent had a Pacific background.
"I don't think they feel inspired by politics – we need people who inspire movement, who inspire change, who inspire something good and hopeful," Fa'anana said.
He said politicians needed to personify hope and trust.
"I think that's the kind of leadership our people are looking for, so you're not going to have participation. If we can get those messages out I think we're going to see an increase naturally in our people voting.
'Espousing hope'
"If you look at the Pasifika politicians we have in National government at the moment – they're not the kind of people who you're going to jump up and down over."
Fa'anana added: "I think if we can get politicians to espouse that level of hope, then I think we're going to see people want to participate."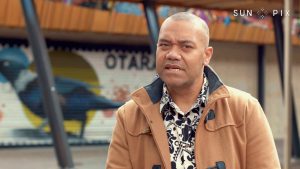 The study by TNS New Zealand Ltd also found that 36 percent of the participants who did not know what channels to use for enrolling were of Pasifika descent.
Auckland University of Technology student Antonia Swann said she was planning to vote this year.
"I think it's important that if you have a voice, you should use it, especially if you're passionate about the issues that this country is facing."
The 20-year-old said Pasifika youth should use their democratic right: "In some countries you can't vote if you're a certain age or a particular gender so if you have the opportunity to vote, you should."
In the 2014 general elections, 37.27 percent of 18 to 24-year-olds who were enrolled did not vote.
'Change the government'
Fa'anana reflected: "I think we've got to put up the right people and say to young people – here's the kind of person you want.
"Imagine the change, imagine if our people did vote, we would change the government."
Hele Ikimotu is a Niuean and Banaban-Gilbertese student journalist on his final year of a Bachelor of Communication Studies, majoring in journalism, at Auckland University of Technology.