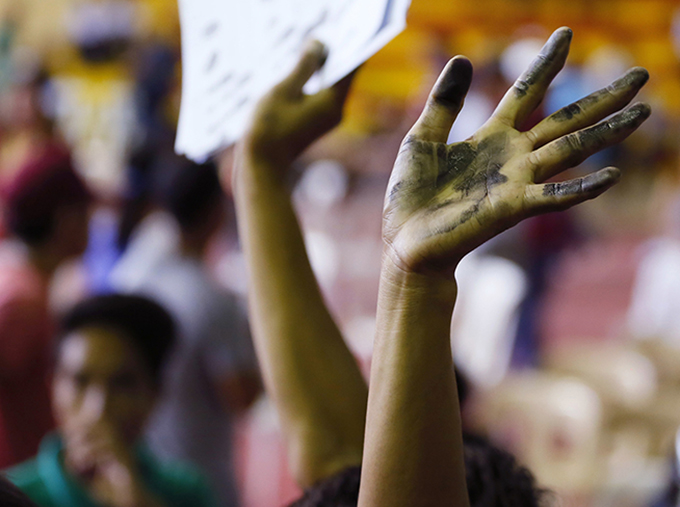 By Jeremaiah M. Opiniano and Jerome P. Villanueva in Manila
Curbing illegal drugs "holistically" is now an explicit mandate as provided by the Philippines government's 2017-2022 Development Plan, released last week.
Chapter 18 of the Development Plan says that government targets the significant reduction of "all forms of criminality and illegal drugs" through a "holistic program that involves combating not only crimes but also the corruption that leads to the perpetuation of such acts".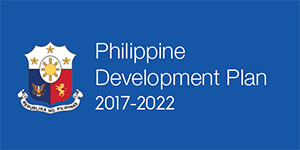 The portion on curbing illegal drugs in the PDP comes at a time that President Rodrigo Duterte revived community visits to warn drug users and pushers, called locally as Oplan Tokhang.
At the same time, the Philippine National Police Director General Roland dela Rosa has announced yesterday the launching of "Operation Double Barrel Reloaded".
The operation is said to be a "kinder, gentler" approach for law enforcers to confront the illegal drug problem, dela Rosa told reporters.
More than 7000 suspected users and pushers have been reported killed since Duterte assumed office on 1 July  2016.
These killings are linked to the rise of extrajudicial killings (EJKs) that have been lambasted by critics — but shrugged off by Duterte supporters as not being the president's policy —  that have criticised by international human rights groups, former heads of state, and the United Nations.
'Suppressing the flow'
The Development Policy declares the country's national anti-illegal drugs strategy included "suppressing the flow of illegal drugs supply through sustained law enforcement operations and reducing consumer demand for drugs and other substances".
While the PDP mandated drug rehabilitation and massive preventive education and awareness programs, government is set to arrest and prosecute police personnel "involved in the use and trade of illegal drugs through counter-intelligence operations" prosecution.
Noting also the entry of Chinese, African and Mexican drug syndicates to the Philippines, government will also work with local and foreign law enforcement counterparts, as well as other international anti-drug organisations.
All these plans are part of a "holistic" approach to curb the drug problem, the PDP wrote. The plan also noted the data from the Philippine Drug Enforcement Agency that there are around four million drug users, and that 47 percent of villages (barangays) nationwide are "drug-affected."
"The government has therefore adopted a holistic approach in addressing criminality and illegal drugs," the PDP says. "As these initiatives are expected to result in high incidence of apprehensions, the government must also upgrade its jail faiclities and substantially increase drug rehabilitation centers."
The PDP also says that "respect for human rights should be upheld and observed at all times" in all of law enforcers' activities against criminality.
Recently, the US-based Human Rights Watch published a chapter on the Philippines and observed that Duterte could be liable to a lawsuit before local courts and even the International Criminal Court, the latter for alleged "crimes against humanity".
Narcotics board concern
The UN-aligned International Narcotics Control Board (ICNB), in a March 2 release of its annual report, indicated the board's concern about extrajudicial killings.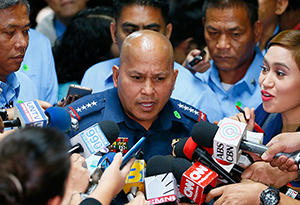 The board called on the Philippines government to "issue an immediate and unequivocal condemnation and denunciation of extrajudicial actions against individuals suspected of involvement in the illicit drug trade or drug abuse; to put an immediate stop to such actions; and to ensure that the perpetrators of such acts are brought to justice in full observance of due process and the rule of law".
Extrajudicial action "is fundamentally contrary to the provisions of… three international drug control conventions," the ICNB report said.
The Malacañang called the HRW report "thoughtless and irresponsible" when the group's report wrote the country had a "human rights calamity" given rising extrajudicial killings — allegedly perpetrated by police.
Such a "human rights calamity," said Presidential Spokesperson Ernesto Abella, may have been averted due to actions by government.
Abella cited the more than 1.1 million pushers and users who voluntarily surrendered and the construction of drug rehabilitation centers.
"Is it a human rights calamity when the sheer scope and magnitude of an emerging narco-state have been exposed?" Abella said.
'Ransom scheme'
Dela Rosa recently formed within the PNP the Drug Enforcement Group (DEG) that replaced the old Anti-Illegal Drugs Group (AIDG) given the involvement of several of the latter group's officers in a reported "Tokhang for ransom scheme".
The Philippine Drug Enforcement Agency (PDEA) indicated in its 2013 to 2016 figures that anti-illegal drug operations such as entrapments and arrests rose exponentially during the last six months of 2016 (the first six months of Duterte's presidency).
In 2016, PDEA and partner law enforcement agencies had conducted 34,007 operations,  arrested 28,056 people, and filed 23,887 reports. These total figures are the highest over a four-year period (2013 to 2016).
Contrast the extended statements on illegal drugs 2017-2022 PDP to the 2011-2016 PDP provision on illegal drugs. The latter PDP wrote: "Modernise and upgrade facilities for law enforcers such as the PNP and the NBI (National Bureau of Investigation) crime laboratories, forensic investigation facilities and equipment.
"Improve capacities of prosecutors and law enforcers particularly NBI agents in the investigation and prosecution of special cases involving economic or white-collar crimes such as money laundering, tax evasion, smuggling, human trafficking, violations of intellectual property rights and antitrust laws, illegal drugs and even cases involving extralegal killings and other human rights violations as well as violation of environmental laws."
Jerome Villanueva is a graduate journalism student of the University of Santo Tomas. Assistant Professor Jeremaiah Opiniano supervises the undergraduate and graduate journalism degree programmes.