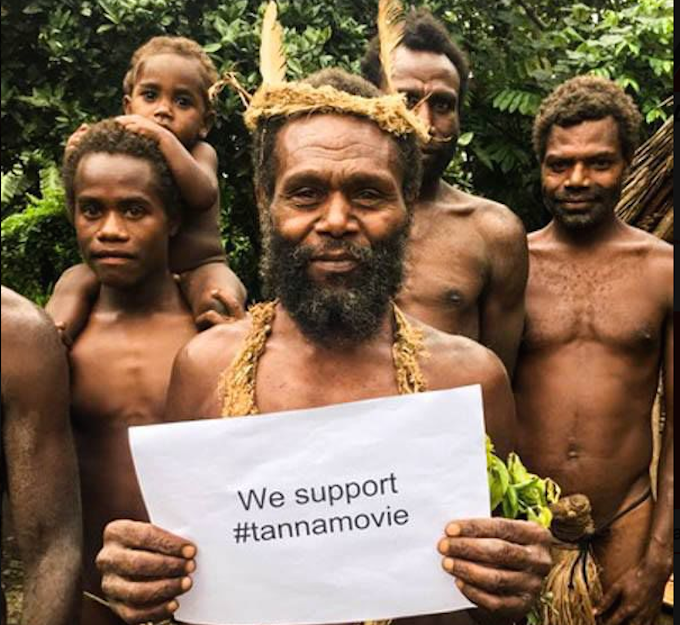 Tanna may have missed out on an Oscar – but in many ways the humble South Pacific cast are the stars of the show.
The stars of Tanna have brought their unique fashion style – penis sheaths (nambas), bare bottoms and painted faces – to the Oscars, reports SBS.
Lingai Kawia, Seline Kawia and their interpreter JJ Nako from the volcanic southern island of Tanna in Vanuatu braved 13C temperatures on the red carpet for the 89th Academy Awards on Sunday.
They rubbed shoulders with Hollywood's biggest stars but did not know who the global icons were because they have lived lives largely shut off from the rest of the world.
Australian filmmakers Bentley Dean and Martin Butler were able to film a scripted drama with members of the village, despite no electricity and many of the villagers never having watching a movie or TV show before.
The actors speak in their native Navhal and Nafe languages and managed to score one of the five foreign language Oscar nominations, a first for an Australian – or a Pacific – production.
Tweeting from Port Vila's National Convention Centre today where the Vanuatu government staged a livestreaming encore, Vanuatu Daily Post media director Dan McGarry said, "The Oscars moment of truth has arrived … " But he added: "You're a winner already, Tanna. We love you", meaning both the film and the island's people.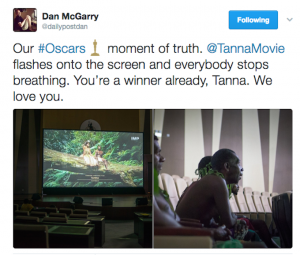 Vanuatu Tourism plans to capitalise on the film's nomination and the ongoing media coverage it has been attracting by running a campaign to profile Tanna and Vanuatu.
It has introduced travel packages that follow in the footsteps of the film.
"As we all know, film is a powerful medium and has the ability to really put a destination on travellers' radars. Just look at what the Lord of the Rings franchise has done for New Zealand," said South Pacific Tourism Organisation (SPTO) chief executive Chris Cocker, reports The Vanuatu Independent.