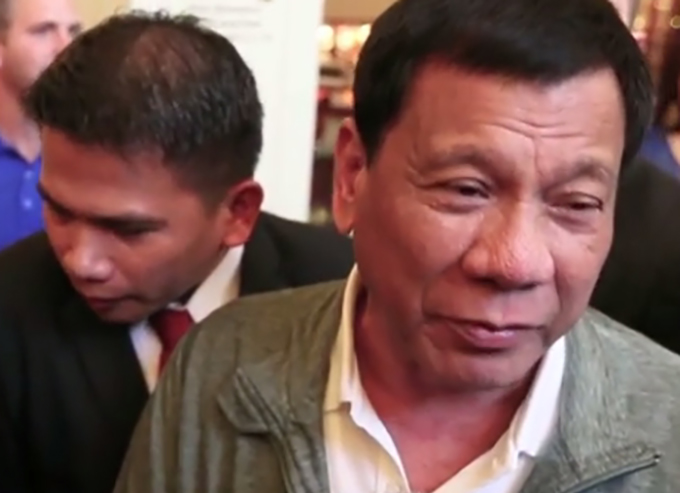 OPINION: By Corazon Miller of The New Zealand Herald
Today I've decided to out myself – as the journalist whose marital status was questioned by the President of the Philippines.
Initially I was reluctant to be identified as the "female reporter" in the story, who asked Rodrigo Duterte if he'd like to return to New Zealand, only to receive a question in return; "pag niyaya mo ako (if you invite me)… are you married?"
I was even more reluctant to put my byline to the piece, fearful of the inevitable backlash from members of the Filipino community who are firmly in the Duterte camp, accusing the Herald of using the "father" of their nation as a piece of "click-bait".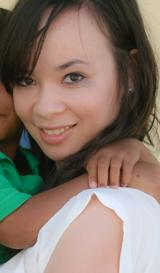 But given the, as far as I know, non-existent pool of Filipino reporters in the mainstream media, and the fact that all who know me knew it was me, I figured it was time to stop hiding and just front up.
Cue in the token half-Filipina reporter, yet to divulge her real thoughts on his presidency, to try to sway him into a one-on-one interview.
After a six-hour stand-off, where I tried to sweet-talk staffers into convincing him to speak to me largely on the basis of my race and Tagalog-speaking abilities, the photographer and I were pretty close to throwing in the towel and calling it a day – especially given there were no other reporters in sight.
Stuck it out
Fortunately I stuck it out.
Not, as has been touted, to "ambush" him with ruthless journalistic intent in grabbing my "scoop".
I was simply intrigued to meet the man whose crude banter and hardline stance on crime has managed to win over more than 16.5 million Filipinos – while much of the Western world decries his alleged lengthy record of human rights abuses.
Was he the villain I imagined him to be? Or was he truly the "father" of my mother's homeland.
My preference would have been a proper sit-down to give him the chance to win me over, but alas getting in among the fans proved to be my only chance.
Initially his protective staffers foiled my attempts, getting security to gently brush my large microphone away.
But, just when I thought it was all over – I momentarily put my recording gear to the side and instead extended a polite hand out as I said the magic words: "Excuse me, po, Filipina ako, pwede mo ba ako kausapin? Journalist po ako sa New Zealand Herald, mayroon lang kami gusto itanong. [Excuse me, sir, I'm Filipina. I am a journalist with the New Zealand Herald, there are a few things we'd like to ask."]
Shock factor?
I don't know if it was the shock factor of seeing a tall, seemingly "white" girl speak fluent Filipino that stopped him in his tracks; if it was the Filipino fans, I'd been chatting to during the hours of waiting telling the guards I was one of "them"; or something else entirely.
Whatever it was, Duterte graciously stopped, shook my hand and allowed me to do my job.
My brain, still not quite believing he'd actually paused to answer my questions, also failed to switch back into English – I continued to fire questions at him in Tagalog, as he responded in English.
Perhaps it was the nerves, or Duterte's accent, but I didn't actually hear the question about my marital status at first – though I did nervously note at one point that everyone seemed to be laughing.
In fact it wasn't till I got back to the office and replayed the interview that I realised what had unfolded – laughter among colleagues ensued and the quip became a talking point that was central to the final piece.
And while I understand the outrage in certain camps, personally I find it sits rather low on the list of Duterte's alleged offences; his pledge to fill Manila Bay with 100,000 dead drug dealers, telling Obama to go to hell and burying former dictator Ferdinand Marcos in Manila's Heroes Cemetery.
Beyond this, such quips are almost normative in the Filipino culture. My mother's friends, my family and even complete strangers, men and women, will frequently comment on my height, my weight, my hair and yes – even my marital status (or lack-thereof).
However, I've learnt to have a tough skin and can take the jokes for what they are.
What concerns me more about Duterte, no matter his "good intentions", is his cleaning methods.
The Kiwi in me, who was born and raised in this country, cannot conceive that allowing police, security forces and civilians to take the law into their own hands and kill alleged drug pushers is the right way to fix the country.
Yet, the other part of me, who has seen the weight of the problem that the nation and its people faces, understands the Filipinos' desperation – for something that can bring about change and put an end to the decades of corruption that has plagued the country and created an increasingly large divide between the rich and the poor.
As jovial and as likeable he seems in person, in particular to his numerous fans keen to grab a selfie with him (or grab a kiss), Duterte represents the man not afraid to take the bull by the horns and crush it.
But only time will tell if the iron fist is truly the way to rule – I can only hope that beneath that tough exterior there is a man who actually has his country and his people's best interests at heart – I'm not yet convinced.
New Zealand Herald reporter Corazon Miller is a journalist graduate of Auckland University of Technology and a fluent speaker of Tagalog. This article was originally published by The New Zealand Herald and is republished on Asia Pacific Report with permission. It follows Miller's earlier interview with President Duterte.
Reporter wins over Duterte with some well-chosen words in Filipino + video

Duterte's message to NZ: 'How I wish I could have settled here'
New Zealand Herald editorial: Memo Minister – Duterte doesn't quite cut it