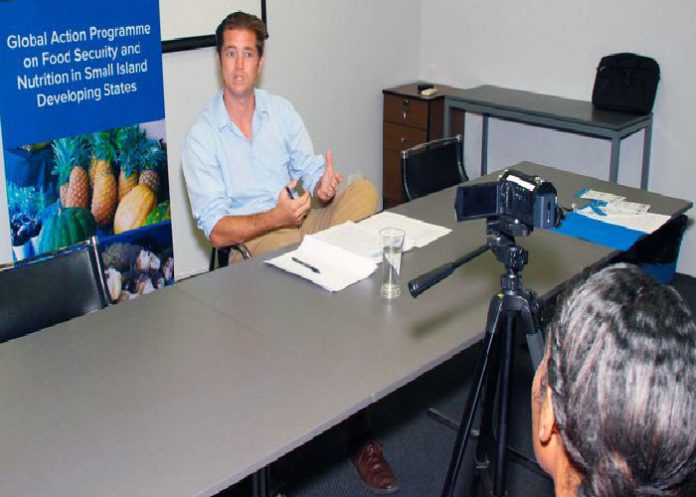 The death rates associated with non-communicable diseases (NCDs) in Small Island Developing States (SIDS), was referred to as a "man-made crisis" by the UN Food and Agriculture Organisation (FAO) office in Fiji.
According to a PACNEWS report, a three-day meeting hosted by FAO is expected to take place in Suva this week to contribute a resolution to the crisis.
'Health and wealth'
The report quoted FAO's Policy Officer in Fiji, Dr Tim Martyn, who said NCDs threatened the health and wealth of the 34 Small Island Developing States.
"In the Pacific alone, on average, NCDs account for 70 percent of all deaths, in Fiji that number is 80 percent. A third of the regional population suffers from anaemia, and a quarter from vitamin A deficiency."
He said most of the deaths are preventable, but access to nutritious food would need to be made available and affordable for many.
Dr Martyn said almost a quarter of Fiji's population suffers from diabetes.
"One outcome is an amputation conducted in one of Fiji's hospitals every 12 hours.  A third of Fiji's population is now considered obese, which puts many at a health risk.
'Just as startling'
"In the Pacific Islands the statistics are just as startling.  Fifty percent of the male population of Tonga is estimated to be obese, the highest prevalence out of 188 countries worldwide; and over 45 percent of American Samoa's population have diabetes. Indeed, the Pacific has the highest rate of diabetes in the world."
The FAO are expected to host up to 40 representatives from the three geographic SIDS regions: Atlantic, Indian Ocean, Mediterranean and South China Sea (AIMS), the Caribbean, and the Pacific.
The meeting is expected to review and update the draft Action Plan which responds to the food and nutrition challenges faced by SIDS.