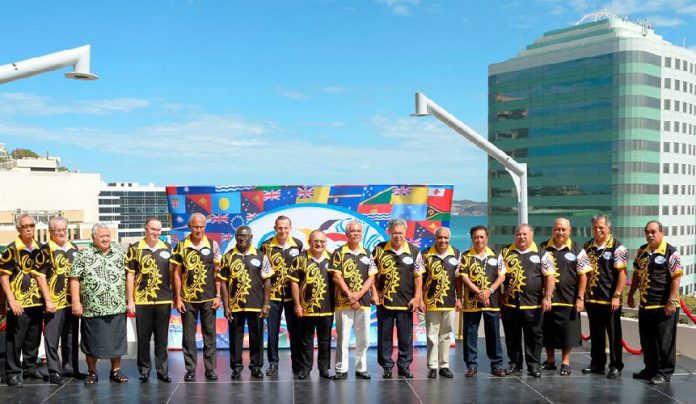 French Polynesia and New Caledonia have become the newest members to join the Pacific Islands Forum (PIF).
The decision is historic as the PIF was founded for independent countries of the region and the two newest territories are still on the UN decolonisation list.
A France Diplomacy statement mentioned the country has welcomed the decision as it will strengthen New Caledonia's and French Polynesia's partnership and cooperation with its Pacific neighbours.
New Zealand and Australia are said to have supported this decision which France has been lobbying for over ten-years.
Before the decision was finalised New Zealand Prime Minister, John Key, stated that although a case can be made about the new PIF members not fitting the criteria, they are apart of the collection of countries that gather together, every 12-months, to discuss Pacific affairs.
'Dominant powers'
A Radio New Zealand International interview with a security analyst, Paul Buchanan of 36th Parallel Assessments, said France campaigned for its territories out of the increasing influence of China in the region.
Buchanan referred to the power struggle between the PIF and Fiji's prime minister Frank Voreqe Bainimarama, who has refused to attend the Forum as long as Australia and New Zealand remain members.
"Western powers, dominant powers, are now sitting at the PIF as full members," Buchanan said.
"Fiji is the tip of a spear of Chinese influence projected in the South-Pacific through Commodore Bainimarama, the Chinese have a de facto, if indirect, diplomatic representative."
Buchanan said the decision is a "game by proxy" between China, Australia, New Zealand and now France.
Previous fears
A separate media report also explained that indigenous Kanaks in New Caledonia had previously opposed the integration before the country's possible referendum for independence in 2018.
It also mentioned the previous fears of granting membership to the territories, considering France tested nuclear weapons in French Polynesia in 1996, which it has admitted to.
Hawaii Public Radio has raised questions over the positions of American territories such as Guam, American Samoa and the Northern Marianas which remain observers in the PIF.