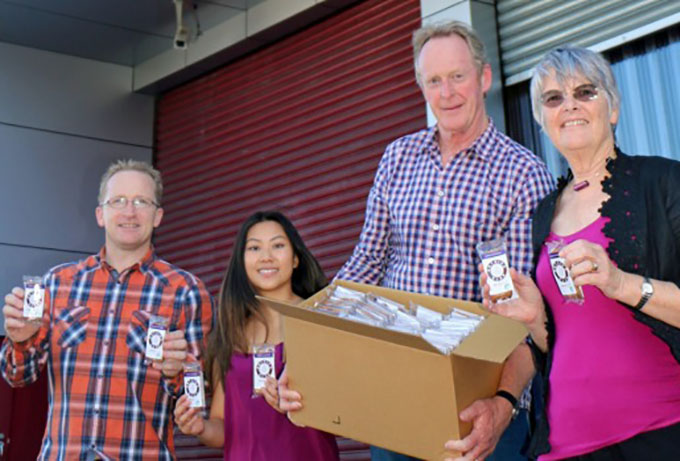 By Denise Yeo
The AUT Food Network has celebrated the commercial launch of the Nothing Else bar, a milestone achievement after years of rigorous research and taste trials.
The Nothing Else bar is a healthy snack bar, made up of just eight simple ingredients – the date and almond flavour contains oats, dates, almonds, oat bran, manuka honey, sunflower oil, flaxseed (linseed) and cinnamon.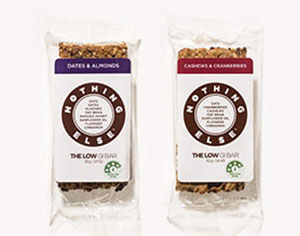 The bars are not only more nutritious than typical muesli bars, but also have a low glycaemic index (GI) to keep hunger pangs at bay for longer.
The bars are now being manufactured and distributed by South Auckland food manufacturer AB Foods, in consultation with Auckland University of Technology's professor of nutrition Elaine Rush and advertising creativity lecturer Dave Brown, who created the Nothing Else brand.
The product has been four years in the making, and was commercialised through AUT Enterprises Ltd (AUTEL).
Professor Rush says the collaboration brought organisations, experts and partners from many disciplines together, with the goal of providing a healthier food choice for consumers.
"Globally, there is a call for better value food. Yet there's no shortage of unhealthy food in the market, so we need to work harder to improve the nutrition of New Zealanders – one bar at a time," she says.
Ingredient transparency
On the creation of the Nothing Else brand, Brown explains it was specifically designed to be transparent about products' ingredients.
"Consumers are surrounded by product labels with tempting yet questionable health claims. By being upfront and displaying the familiar, natural ingredients that go into Nothing Else products, we're making it easier for customers to make their own choices," he says.
The Nothing Else team has also introduced a vegan option for consumers, adding to the original date and almond bar with the addition of a cranberry and cashew version.
"The new flavour contains the sugar in the sweetened cranberries, rather than honey, making this bar a suitable option for consumers following a vegan diet," says Professor Rush.