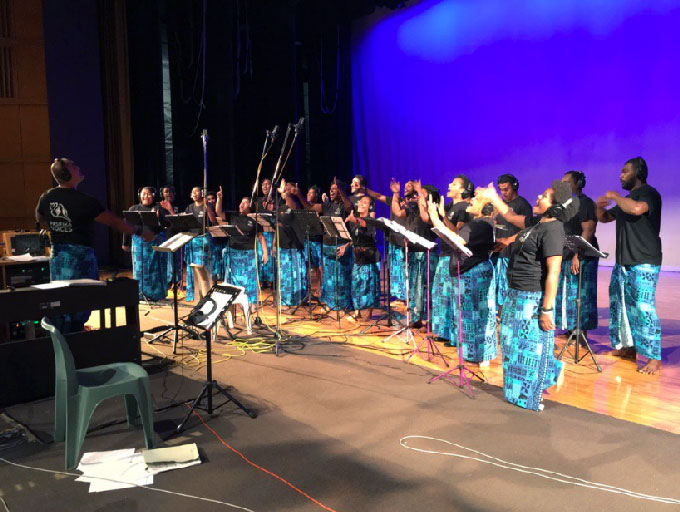 The University of the South Pacific's (USP) Pasifika Voices group have secured a contract to feature on the soundtrack of the much anticipated Hollywood Disney animation, Moana.
The choir which includes members from Fiji and the Solomon Islands is led by well-known performing arts creative, Igelese Et, who is also the Head of Performing Arts at the USP Oceania Centre in Suva.
An elated Ete said this contract is a feat of great magnitude and acknowledgement to the talents of the people of the Pacific.
"It is fair to say that a Hollywood Disney animation is the 'olympics' of the entertainment world," he said.
The choir will attend the global premiere of Moana in November-"rumour has it the Hollywood megastar Dwayne 'The Rock' Johnson will be attending," Ete said.