Young children are among the hundreds that are kept in the Australian detention centre for asylum seekers on Manus Island where there have been persistent allegations of physical and sexual abuse. Video: Al Jazeera
Australia and Papua New Guinea have confirmed the Manus Island detention centre in Papua New Guinea will be closed. This comes after numerous international investigations have revealed ongoing abuses in the centre.
Amnesty International's senior director for research, Anna Neistat, is calling on the Australian government to now confirm the next steps in the closing process.
"Amnesty International calls on the Australian Minister for Immigration and Border Protection, Peter Dutton, to urgently confirm the time frame by which it will close the detention centre and safely settle refugees in Australia.
"Offshore processing can no longer be part of Australia's response to those attempting to arrive here by boat seeking protection."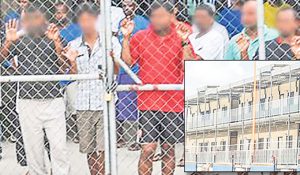 But in a Guardian report published yesterday Dutton confirmed that no one from the centre will "ever be settled in Australia". However, they will be supported in their move to their country of origin.
Neistat added: "We must not forget that the government set up a system of deliberate abuse of and cruelty towards almost 2000 people in two detention centres who are simply looking for a safe place to rebuild their lives."
Deliberate abuse
Amnesty International have said that their investigations in Nauru in 2013 found patterns of deliberate abuse at the hands of the Australian government.
"It is high time the people currently trapped on Manus Island in PNG and on Nauru be immediately brought to Australia to assess their refugee claims and live in the community.
"The Australian government must be held accountable for the many years of harm it has inflicted upon people seeking its protection, as well as shoulder its share of responsibility and treat people seeking asylum fairly."