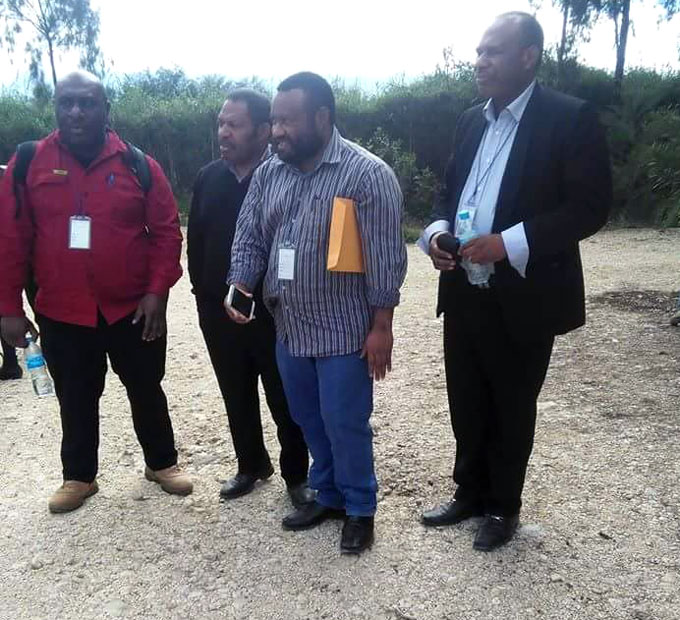 By Peter S. Kinjap in Port Moresby
Papua New Guinea government representatives have met with landowner leaders of Hides PLD1 and PLD7 natural gas field in Hela province this week with discussions between the two groups said to be "satisfying".
Mineral Resources Development Company (MRDC) managing director Augustine Mano, Department of Petroleum and Energy (DPE) acting secretary David Manoh and government interface representative, Ian Maru, met with landowner leaders on Monday.
Main issues
The main issues discussed between the two groups included:
The 4.27 percent equity share belonging to landowners should be released to them.
 All payments under agreements and commitments by the government must be paid. As part of this an audit by the government has also been requested. This must show how much money has already been paid to each company and their specific projects, aswell as the total of outstanding payments due to landowners.
Licensed Based Benefit Sharing Agreement (LBBSA) and Umbrella Benefit Sharing Agreement (UBSA) agreements must be reviewed. These agreements should be reviewed every five-years, but the government has failed to do this and it has now been seven-years since the the last review was made.
Other projects in the Hela province including the Hides 4 township, water supply, market, electricity, Para Primary School that are mentioned in the LBBSA and UBSA must be delivered.
Now that Hela is its own province, the gas benefits between Hela and the Southern Highlands should be split.
The clan vetting process must be finalised and the royalty benefits paid before September this year.
High impact projects such as the road sealing between Halimbu to Nogoli bridge, and from the Nogoli to Komo bridge, which was committed to by the PM, must be funded.
Komo airport should be opened for domestic and international flights. This has been approved by the National Executive Council (NEC) but the National Aviation Authority needs to facilitate this decision.
Hides 4 Special Purpose Authority made a submission through Komo Local Level Government (LLG) and the NEC which must now be granted without political interference.
The government representatives have said they will return later this week to deliver the responses from the the government.
Landowner leaders have responded and said that they will withdraw their protest if answers from the state are favorable.