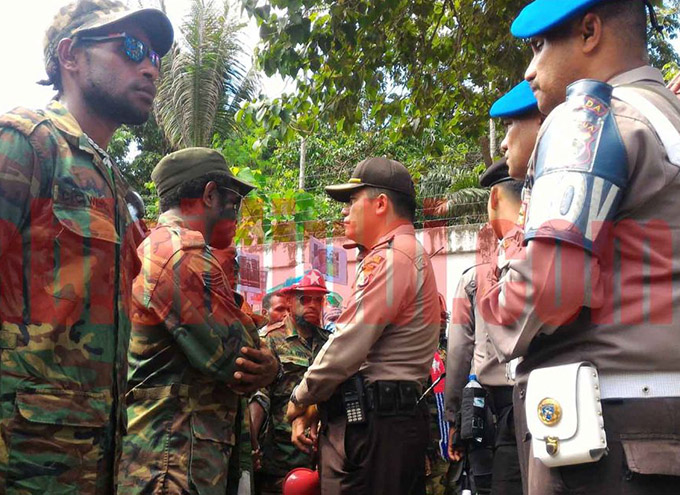 By Benny Mawel in Jayapura
The West Papua National Committee claimed that more than 1000 of its members have were detained by Indonesian police during a rally on Wednesday to oppose a Human Rights Investigation Team set up by the Ministry of Political, Legal and Security Affairs.
"All were detained. We are now at the Jayapura Police Station. There are 1004 activists. They are still being questioned at the police station," chairman of KNPB Sentani Region Alan Halitopo told Jubi.
He said the police had arrested them because they did not have a permit for the rally.
But KNPB said they were likely to be released after being questioned.
Bazoka Logo, Central KNPB spokesperson said the police broke its record of arrests against Papuans.
"The colonial government made a record for the highest number of detentions," he said. These mass arrests detention proved Indonesia was no longer a democratic State.
Separately, Jayapura police spokesperson Imam Rubianto said they had questioned 600 people and released them shortly after.
"They have been released this afternoon, at five o'clock. Cellphones that were seized by the police have been returned as well," he said.
Papua police spokesman Patridge Renwarin said police localised the demonstrators to limit their movements. He added no one was arrested.
The police action was backed by Atmadji Sumarkdijo, an aide of Chief Security Minister Luhut Pandjaitan, who is visiting the province today.
Spanish student arrested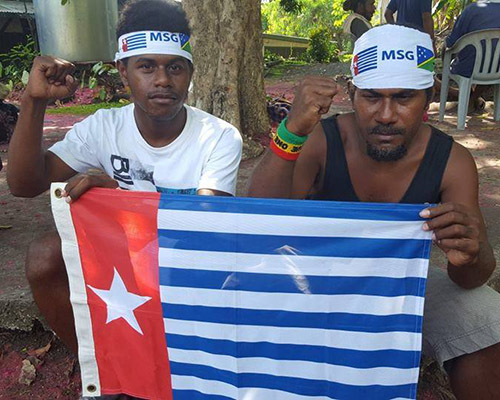 Edo Karensa of the Jakarta Post reports that a Spanish national was among the "hundreds of people" detained for attempting to stage a rally in Jayapura to support West Papua's independence and reject a reconciliation plan prepared by the Indonesian government.
Thousands of protesters from pro-independence group West Papua National Committee, or KNPB, had descended from neighboring districts into Jayapura but were intercepted by the police before they could reach the Papua Provincial Council office in Jayapura.
The KNPB has rejected a reconciliation plan prepared by Chief Security Minister Luhut Panjaitan, arguing that the Indonesian government is still pursuing repressive tactics toward pro-independence Papuans.
Among the detained protesters was Andreu Arino I Prats, a Spanish national and a student at Fisica University in Barcelona.
Benny Mawel is a Tabloid Jubi journalist.