He said such arrests and detentions was uncalled for in a democratic country like PNG –  it was unlawful and might lead to chaos in the country.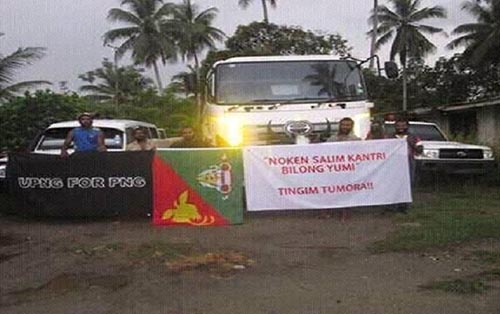 "Students shouldn't be locked up in prison," he said.
Polye said the students were practising their right to do "awareness" sessions and to inform their parents and the people of the nation about issues affecting the country.
"For the police to lock them up in cells is uncalled for and morally wrong," he said.
Polye has called on Police Commissioner Gari Baki to direct his police commander in Wewak to release the students.
'High profile'
Meanwhile, a former attorney-general and Sinasina-Yonggomugl MP, Kerenga Kua, said: "In my village, we see university students as high profile people so I query whether the police commissioner has got all these students in Wewak cell properly checked and vetted down at Konedobu, through the high profile committee, which has been set up when they were arrested.
"Otherwise, this is more proof that everything has been designed politically for political convenience just to uphold one man.
"That is what it is. The police are no longer independent and impartial. I might be wrong so prove it to me tomorrow," Kua said.
He also called on the police to release the students and disband the vetting committee.
It was reported that the Wewak Police had intercepted the East Sepik university students who were heading into town to hold a public awareness forum.
The planned awareness was supposed to be staged at the town market area at 10am.
Boycott explanation
The awareness was to explain why they were boycotting classes and why Prime Minister Peter O'Neill should step aside.
Speaking exclusively to Loop PNG from the Wewak police station cells at Caltex, East Sepik Tertiary Student Union president Newton Savi said 18 students were now in custody with some parents.
These students are from the University of Papua New Guinea in Port Moresby and University of Technology in Lae.
Freddy Mou is news director of Loop PNG.