NBC's PNG Tonight reporter Mark Kayok reports on UPNG council's decision to indefinitely suspend semester 1 and the hostile response with a threat by students to take the university to court.
The indefinite suspension of semester one at the University of Papua New Guinea will not only affect national students, but also the international students, reports PNGFM/PNG Today.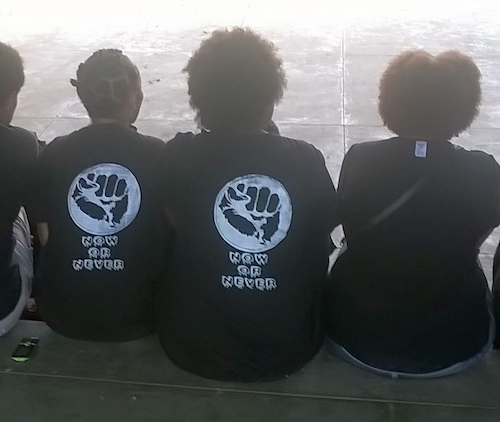 This means that the international students at the university will also have to leave the main Waigani campus within 48 hours.
An exception has been made for the students at the School of Medicine and Health Science Taurama campus given their hospital practicals and the peculiarity of the academic programme.
The decision by the university council to suspend the semester came following boycott and protests by national students with a demand for Prime Minister Peter O'Neill to step down and face an investigation of corruption allegations.
Awaiting word
According to a Solomon Islands student at the UPNG's Waigani campus, fellow students at the campus are awaiting word from their High Commission in Port Moresby on how they will be taken care of after students vacate the campus.
The university council said it was "up to the sponsors" to take care of the students and it was now the Solomon Islands government's decision on what arrangements to make for their students.
The Solomon Islands High Commission in Port Moresby was having a meeting with the university council. However, the topic of discussion is not yet known.
Meanwhile, the students told media that they were hopeful of getting a visit from the High Commission before all students are ordered to vacate the campus tomorrow.