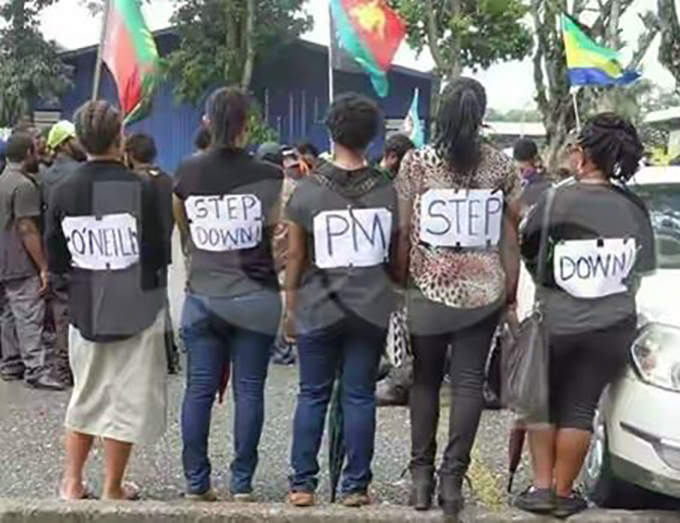 The Papua New Guinea Electoral Commission has nullified the referendum conducted at the University of Technology by Lae Election Office last Friday – almost a week later in another twist to the student unrest.
Students at the two leading universities in Papua New Guinea – the national University of PNG in the capital Port Moresby and Unitech in the second city of Lae – have been protesting and boycotting classes for two weeks.
They are demanding that Prime Minister Peter O'Neill stand down and allow investigations into allegations of corruption proceed without hindrance.
According tothe Electoral Office's media officer, Alphonse Muapi, the Lae Election Office did not see seek head office approval before conducting a vote over the boycott of classes at Unitech.
Muapi said the Electoral Office could not conduct a referendum because its regulations did not recognise the university Students' Representative Council (SRC).
"Due to this referendum conducted at Unitech, it has left the Electoral Commission in a very awkward position as we are not sure how to address the referendum which should have taken place before a boycott can commence," Muapi said.
Protesting Students from the  University of Papua New Guinea and the University of Technology  have  continued boycotting classes today, with further threats of a mass withdrawal.
The Electoral Office had rejected a similar request for a ballot by the University of PNG SRC.
They say they will withdraw from studies but have given 24 hours to the administration for the reimbursement of their semester 2 school fees and return tickets back to their province.
This followed another call from the Vice-Chancellor yesterday at 4pm for the students to return to class today.