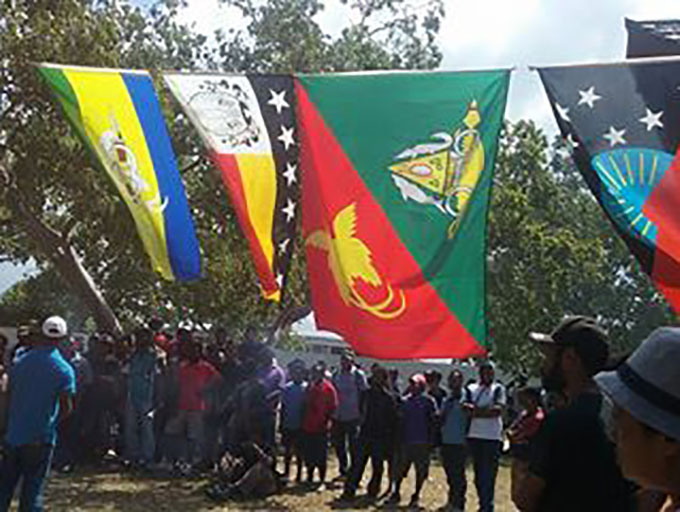 Students are expected to hold a fresh protest ballot at the University of Papua New Guinea today after campus unrest entered its second week, say reports from Port Moresby.
The ballot is to determine whether the students will boycott their classes to pursue their protest.
The students also made known that they would not back down to any threats issued by authorities or individuals.
The current student protest has now caught the attention of members of Parliament, who have called on students from their provinces and electorates – especially those who have sponsored tuition fees – to return to classes.
Despite opposition from many directions, the protest mood at Waigani campus in the capital of Port Moresby has intensified since last week.
The PNG Electoral Commission was expected to conduct the ballot at the university today, to gain a mandate to students to boycott classes.
Last week, the Student Representative Council conducted its own ballot for a sit-in protest, which was carried out, demanding Prime Minister Peter O'Neill personally receive their petition calling on him to resign amid corruption allegations.
O'Neill refused
But O'Neill has refused. Instead, he sent a government team onto the campus last week.
This response has now hardened the attitude of the students and led them to boycott classes.
However, to do that legally, a formal ballot is required.
Meanwhile, the students are now getting into their regional groupings, camping out of their dormitories, strategising and planning on how to go about their ballot.
Student leaders wish to ensure every student has a say.
The SRC leadership at the university unanimously stated they feared no threats and pledged to not back down.
Most of the provincial and regional student leaders interviewed by NBC News said they are the "last hope for the country" in the fight against corruption and they would continue their struggle.
Several threats
Since the students protested last week, they have received several threats, some coming from sponsors and the campus administration.
Governors of Central and Enga provinces, Kila Haoda and Sir Peter Ipatas, have urged their students to return to classes.
The Vice-Chancellor of UPNG, Professor Albert Mellam said in a statement that the university administration had threatened students that if they did not "rest" their issues, the campus would be closed for the remainder of the academic year.
This article was first published by NBC News/PNG Today.