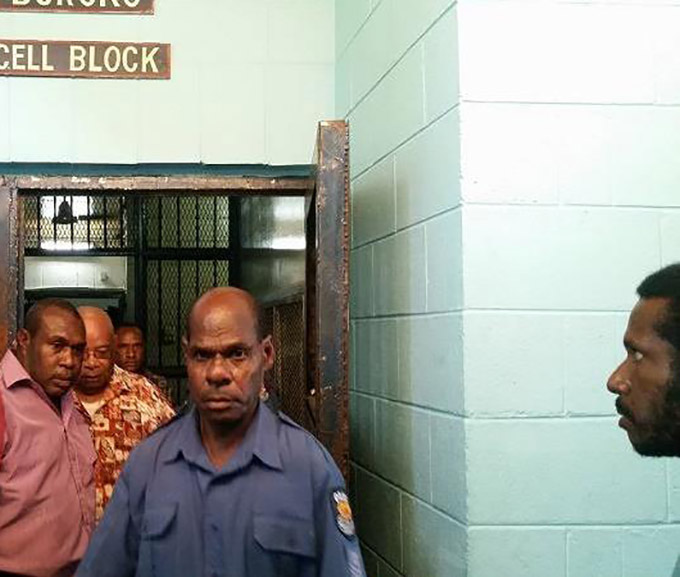 Judge Bernard Sakora, 68, of the Ijivitari District in Northern Province was interviewed and charged yesterday with one count judicial corruption by Detectives of the National Fraud and Anti-Corruption Directorate (NFACD).
The charge, according to the NFACD Director, Chief Superintendent Mathew Damaru, was in relation to an alleged "payment of K100,000" (NZ$47,000) Judge Sakora had received from a company owned by a lawyer at the centre of payment of legal bill to Paraka Lawyers controversy.
Damaru alleged that having received this payment the judge did not declare his interest, yet he still presided over cases in relation to the payment of legal bills to Paul Paraka Lawyers.
Sir Bernard Sakora was picked up yesterday as he was driving out of his Gordons residence in Port Moresby and taken to the NFACD office at Konedobu where he was interviewed in relation to the payment, reports Loop PNG.
He denied receiving that money and denies the charge.
Damaru said that the arrest was in relation to the ongoing investigations into the payment of legal bills to Paul Paraka Lawyers where his payment to the judge was discovered and investigation conducted.
Sakora was released on K1000 bail after he had been taken through the cell process and procedures at Boroko Police Station yesterday afternoon.
Loop PNG reported that would appear in court later this week.