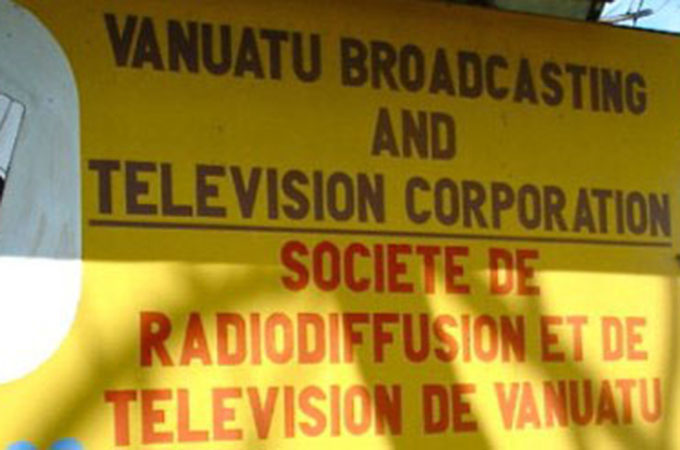 OPINION: Vanuatu Daily Digest has raised the issue of negligible public awareness of Radio Vanuatu (VBTC) planned developments with a Chinese company over extending television to all islands.
Such an extra dimension to media services of the state within Vanuatu should only be carried out with the approval of the population as a whole. Yet there has been no public debate on television availability at all hours – no forum of any kind.
And meanwhile the public complaint concerning Radio Vanuatu reception continued during Cyclone Pam and last week with the passage of Cyclone Winston when warnings could only be heard on South Pentecost through FM107 or seen on tiny mobile telephone screens.
People should not have to climb hills and trees to have reception of such warnings when they have been available on the household radio for over 40 years, managed by ni-Vanuatu transmission engineers, sometimes supported by foreign aid, but without the need to bring Chinese companies into the formula.
Vanuatu Daily Digest learned of the Pentecost island cyclone Winston warning problem only on Thursday night. Radio reception of the national service remains a difficulty on West Coast Santo and in the Banks and Torres where they hear their warnings from the Solomons.
The problems in VBTC are further highlighted by a post of long serving broadcaster Antoine Malsungai on Facebook on Thursday.
The VBTC claims to be taking action against certain staff for various offences and yet the staff union is bringing a case against VBTC Board and management – a case which still has to be heard. Malsungai also raised the matter of the Chinese company involvement in the corporation.
The whole matter surely needs the interest of the newly formed government.
The earlier Vanuatu Daily Digest item said:
A media project which has been given negligible public awareness is the VBTC arrangement with a private Chinese company to provide television to all the islands of Vanuatu.
The VanuaMadia [sic] Digital TV Network is reported created for this purpose by Vila Times. VT 500 million worth of equipment is said to be going to arrive, the first shipment this [last] weekend.
There has been no public discussion on the merits and disadvantages to communities and cultures of such a scheme.
Accounting at VBTC has been the subject of complaint by the Auditor-General and it is to be hoped that appropriate expertise has been sought to evaluate such a project at a time when food and water are being shipped to islands suffering the ravages of El Niño.
An early opinion of the Salwai government would be appreciated by everyone.