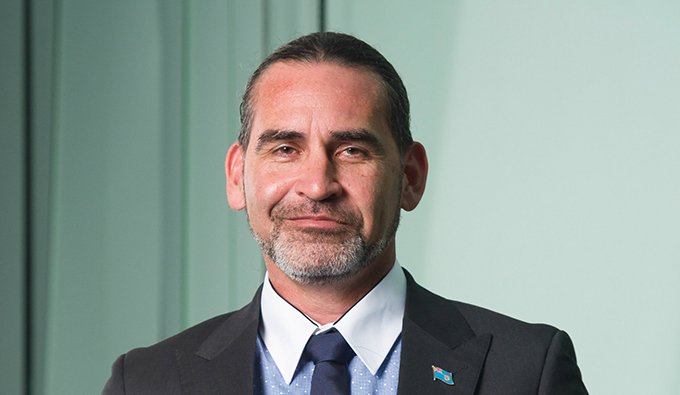 Report from Tourism Fiji in Nadi
Genuine collaboration among tourism industry stakeholders and an enabling economic environment to invest in the growth and development of the Fijian tourism industry are the key reasons behind the record 754,835 visitor arrivals to Fiji in 2015.
Tourism Fiji's visitor arrivals target for 2015 was set at 714,000.
These sentiments reverberated strongly from Tourism Fiji's executive chairman, Truman Bradley, following the release of the provisional 2015 visitor arrivals figures from the Fiji Bureau of Statistics. This means that the current visitor arrival number is a 9 percent increase compared to the previous 2014 record.
"2015 is a milestone year for the tourism industry in Fiji. The growth of the industry is unparalleled. We have well and truly surpassed all expectations and we should all be proud of it," Bradley said.
"We were quite confident of achieving this target towards the latter half of 2015, and thus evaluated what was working for us and what we can improve on. Tourism Fiji is ardently supporting the industry to continue to raise the bar. We must also acknowledge the efforts of the Fijian government without whose support achieving this goal would have been impossible," he said.
Bradley emphasised that the hard work and dedication of all stakeholders involved, whether as an individual or an organisation, to attract more visitors to the country did not stop here.
"Tourism Fiji will continue to strategically market and Brand destination Fiji by working with industry partners to maintain this positive trend. The increase of existing routes seat capacity to our short haul markets and the inclusion of new routes by Fiji Airways such as Singapore and San Francisco provides us the much needed boost to contribute significantly to our 2016 visitor arrival targets," he added.
The Fiji Statistics provisional visitor arrivals for December reached a record 65,951, an increase of 10.8 percent compared to 2014, and increases were recorded from all of Tourism Fiji's key source markets, with traditional markets Australia and New Zealand making 67.1 per cent of the total.
Australia maintained its position at the top with 367,273 visitors, making 48.7 percent of the total arrivals. New Zealand followed with 138,537, accounting for 18.4 percent.
The North American market (United States and Canada) sits in third place with 79,540 visitors (10.6 percent), Europe had 31,195 arrivals (4.1 percent), United Kingdom had 16,716 (2.2 percent), China 40,174 (5.3 percent), India 3352 (0.4 per cent), and South Korea 6700 (0.9 percent).
Other countries, including Japan, rest of Asia, Pacific Islands, and others made up 71,348 arrivals (9.4 percent).