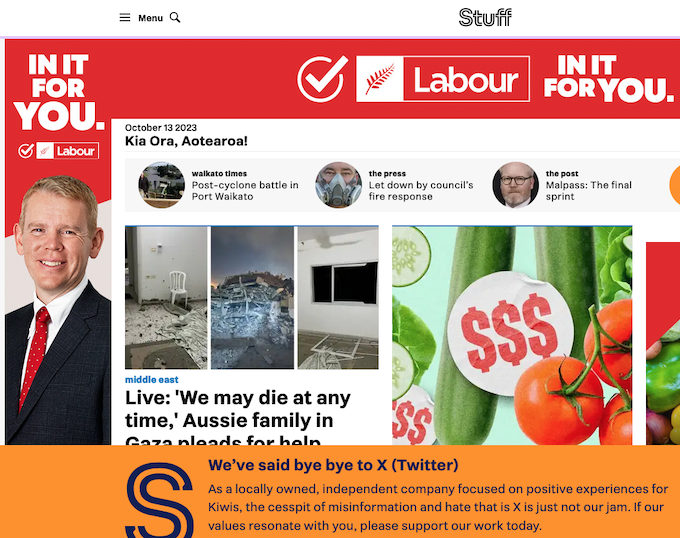 Stuff, New Zealand's biggest independently owned news business, today announced it will stop sharing content to X (formerly Twitter), effective immediately.
A media statement said that decision followed Stuff's increasing concerns about the volume of mis- and disinformation being shared, and the "damaging behaviour being exhibited on and enabled by the platform".
All Stuff brands including stuff.co.nz, and publishing mastheads brands The Post, The Press and Waikato Times will no longer post on X, with the exception of stories that are of urgent public interest — such as health and safety emergencies, said the statement.
Stuff will also publish these stories on Neighbourly, to reach communities fast and with hyper-local information.
The following message was sent to all staff from CEO Laura Maxwell:
Trusted storytelling
"When Stuff returned to New Zealand ownership in 2020, we set growth in public trust as a key measure of success. Three years on, our mission is to grow our business through trusted storytelling and experiences that make Aotearoa New Zealand a better place," she said.
"As a business we have made the decision that X, formerly known as Twitter, does not contribute to our mission.
"We are increasingly concerned about the volume of mis- and dis-information being shared on the platform, and the damaging behaviours we have observed, and experienced.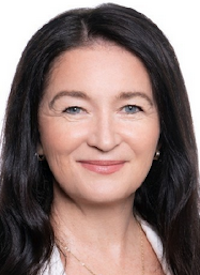 "So, as of today, we will stop sharing our content on X. An exception to this will be stories that are of urgent public interest, such as health and safety emergencies. We will also publish these stories on Neighbourly.
"We also encourage you all to consider how much you personally engage with X, if at all. The platform is diametrically opposed to our own values, as outlined in our Editorial Code of Practice and Ethics. It deliberately and actively seeks to undermine the value of our journalism.
"We are aware many of you might use X for news gathering and as a way to share information with others. However, as a company that values truth and trust, this platform is no longer a tool for us.
"As many of you know, this is not the first time Stuff has taken such a stance.
"In July 2020, Stuff paused posting activity on Facebook. The move built on the decision to stop paid advertising on Facebook in 2019, following the live streaming and widespread dissemination of footage of the Christchurch mosque shootings on the platform. We will also continue to assess our use of other social platforms.
"As New Zealand's biggest news organisation, we benefit from a loyal audience, who engage with us every single day on our platforms, our papers, magazines and at our events.
"As restless creators, our innovation mindset is enduring and so we'll continue to innovate and invest in our platforms to deliver high-quality, trustworthy journalism that is relevant and reflective of Aotearoa."