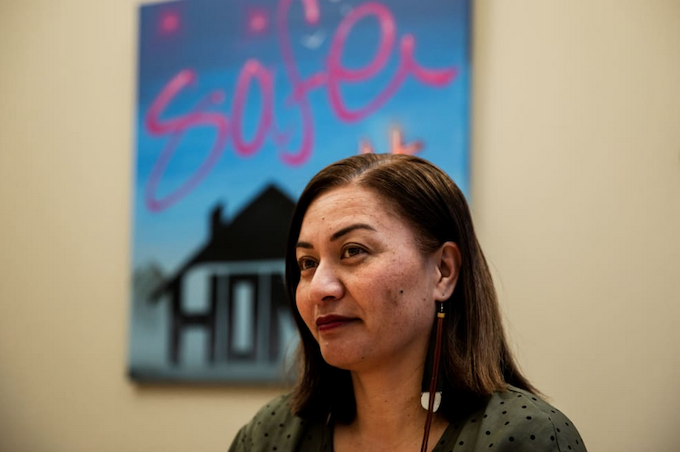 The Green Party, if elected in the Aotearoa New Zealand general election next month, is promising to up workers' minimum annual leave entitlements from four to five weeks a year.
"Everyone should be able to spend quality time with their whānau and friends, but right now Aoteroa is not working for all working people," party co-leader Marama Davidson said today at the E Tū election launch event.
"Tens of thousands of people are working two, sometimes three jobs just to make ends meet. This leaves hardly any time in the day for people to rest and enjoy time with the people they love."
The current four-week minimum entitlement has been in place since 2007. Before that it was three weeks, and prior to 1974, just two weeks.
"We will provide organisations plenty of notice, and ensure the full five weeks is available for everyone by the end of 2025," said Davidson.
Speaking to RNZ, Davidson said it was "disproportionately Māori and Pacific people in paid employment who are working two, sometimes three jobs, and what little time that leaves them for their family".
"So it's about prioritising the well-being of working families, but also the essential importance of having leave and spending more time with family."
National leader opposed
National Party leader Christopher Luxon told media an extra week's leave was unfeasible.
"We need to get this country growing, we need to get people working, we need to get this country moving."
That did not impress Davidson.
"Such rubbish. In particularly Europe, where there are five-week annual leave entitlements — five weeks' leave has not diminished productivity one bit," Davidson said.
"It just shows Luxon again wanting to trample all over workers."
Davidson backed Labour's promise to scrap the training and starting-out wages, which allow employers to pay below-minimum wage rates in some circumstances.
"We've got some really well-aligned workers' rights visions and policies. We would absolutely support scrapping that trainer wage," she said.
"People just deserve to be paid for what they are doing for our communities — we would hope to get support for the five weeks' annual leave as well."
Labour leader Chris Hipkins, also at the E Tū event, said now was not the right time to talk about extending the statutory minimum entitlement for annual leave.
He said Labour had done a lot by increasing sick leave entitlements and creating an extra public holiday — Matariki.
This article is republished under a community partnership agreement with RNZ.