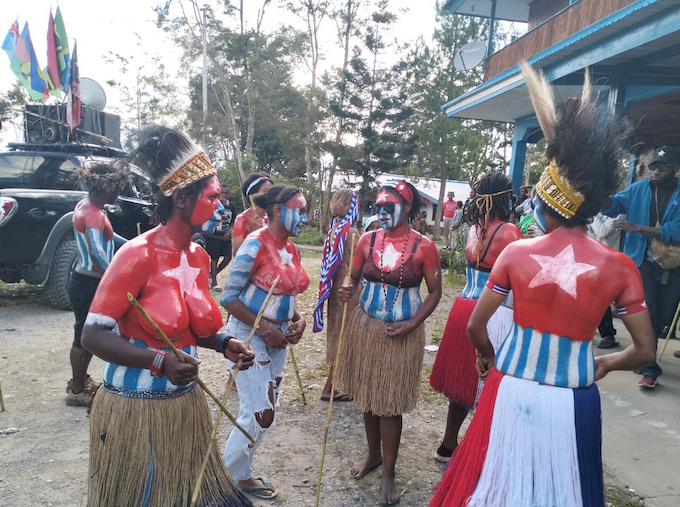 By Kelvin Anthony, RNZ Pacific journalist in Port Vila
The leader of the United Liberation Movement for West Papua (ULMWP), Benny Wenda, has expressed confidence that the leaders' meeting in Vanuatu will grant the ULMWP full membership of the Melanesian Spearhead Group.
Wenda is in Port Vila for the 22nd MSG Leaders' Summit, the first full in-person MSG Leaders' Summit since 2018.
"I'm really confident," he said, adding "the whole world is watching and this is a test for the leaders to see whether they will save West Papua."
MSG chair and Vanuatu Prime Minister Alatoi Ishmael Kalsakau has confirmed the ULMWP's application to become a full member will be a top priority for the leaders.
Wenda told RNZ Pacific the West Papua liberation movement has been lobbying to be part of the MSG's agenda for more than a decade, without success. The movement currently has observer status within the MSG.
However, he believes this year they are finally getting their chance.
Wenda said all branches of the ULMWP were in Port Vila, including the West Papua Council of Churches and tribal chiefs, and "we are looking forward to becoming a full member".
"That's our dream, our desire. By blood, and by race, we're entitled to become a full member," he said.
Indonesia, an MSG associate member, is also present, with the largest delegation of all countries in attendance at the meeting.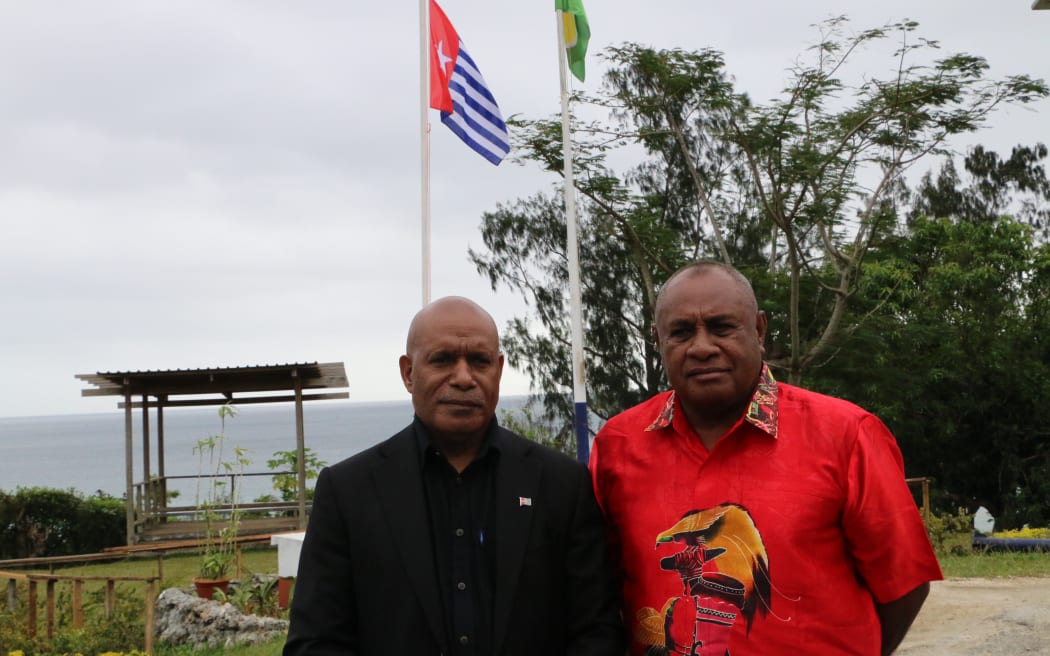 RNZ Pacific has been in contact with an Indonesian official for an interview in Port Vila.
"We've been killed, we've been tortured, we've been imprisoned [by Indonesian security forces]," he said.
Wenda said it was "unusual" for Indonesia to bring "up to 15 people" as part of its delegation.
Melanesian leaders, he said, were capable of dealing with their regional issues on their own.
"Why are [Indonesia] here — [what] are they scared about," he asked.
"When we become full members we are ready to engage [with Indonesia] and find a solution, that is our aim. This is a part of a peaceful solution."
This article is republished under a community partnership agreement with RNZ.
West Papuan rallies in support of membership
Meanwhile, an ULMWP statement reports that thousands of POapuans held peaceful rallies throughout the territory of West Papua yesterday in support of the ULMWP application for full MSG membership.
"This action was held in order to support the full membership agenda of the United Liberation Movement for West Papua (ULMWP) in the Melanesian Spearhead Group (MSG)," the statement said.
The rallies were held simultaneously in all the seven regions of the West Papua government.
In the Lapago Region, thousands of Papuans took to the streets of Wamena City and gathered at the Sinapuk-Wamena field to deliver a statement.
"The masses came down wearing various traditional clothes and dyed their bodies with the Morning Star flag pattern and the five permanent member flags of the MSG.
"They also carried and waved a number of flags from the Melanesian member countries — Fiji, Solomon Islands, Vanuatu, PNG and Kanaky (FLNKS), including the flag MSG flag."
Support rallies also took place in the Lapago region in several districts such as Puncak Jaya, Tolikara, Gunung Bintang and Lani Jaya regencies.