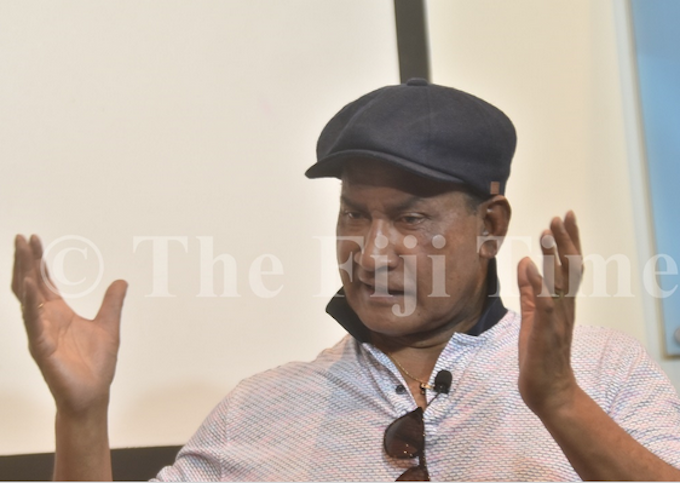 By Shayal Devi in Suva
"Our people are fed up with coups"  — this is the message from renowned Fijian academic Professor Steven Ratuva as he reiterated the statement shared by Minister for Home Affairs Pio Tikoduadua earlier this week.
Professor Ratuva, director of Canterbury University's Centre for Pacific Studies in New Zealand, said coups had no place in modern politics and Fiji was no exception.
"It corrupts and destroys the very principles on which constitutional democracy is built, it is destructive to the economy, disrupts social relationships and wellbeing and creates a cycle of instability in the long run," he said.
"A coup is like the covid epidemic with a long tail and unfortunately, we are still in the shadows of the long tails of the previous coups because the impacts are still with us, even as years pass.
"Up to a point, people will reach the coup-fatigue threshold and Fiji would have reached it long ago, as people are just fed up [with] coups and simply hearing rumours associated with coups, it is psychologically traumatising to say the least."
Professor Ratuva said the whole nation had collectively been traumatised by the series of coups in the past since 1987 and it was time to "put a stop to this scourge".
He added that the military, as a professional security institution, was often subjected to external political interests and pressures to serve narrow political and personal ends.
Military for 'nation-building'
He also commended the Republic of Fiji Military Forces (RFMF) Commander Ro Jone Kalouniwai for his conduct during this time.
"The military must be an independent institution for national security and nation-building, not a tool for illegal state capture by some," Professor Ratuva said.
"Fiji's military commander is a highly educated officer with an internationally reputable status and his calm and intelligent response to destabilising rumours, gives the nation a sense of assurance and comfort.
"He and the military will need support by all political parties and citizens generally to maintain stability in these challenging times."
Shayal Devi is a Fiji Times reporter. Republished with permission.