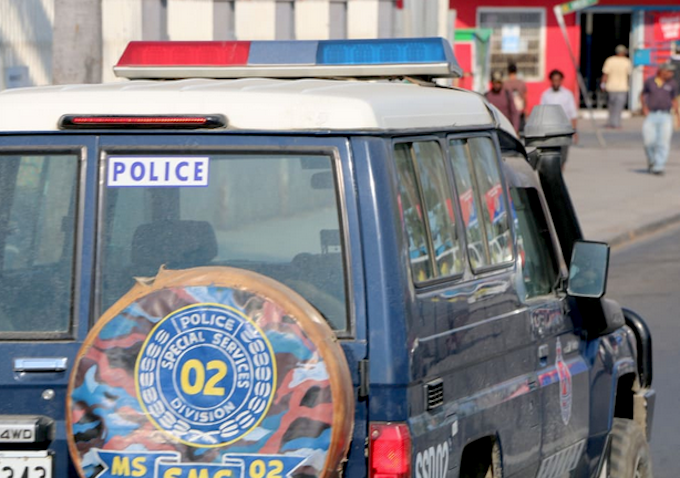 By Don Wiseman, RNZ Pacific senior journalist
Papua New Guinea's amended Criminal Code Act will give police the power to deal with what they are calling "domestic terrorists".
The impetus for the new legislation has been the rash of kidnappings carried out in a remote part of the Southern Highlands.
In Bosavi, gangs of youths have captured at least three groups, held them for ransom, and in the case of 17 teenage girls allegedly raped them.
Police Commissioner David Manning said the kidnappings and ransom demands constituted domestic terrorism.
"The amendments establish clear legal process for the escalated use of up to (sic) lethal force, powers of search and seizure, and detention, for acts of domestic terrorism," he said.
"It is high time that we call these criminals domestic terrorists, because that is what they are, and we need harsher measures to bring them to justice one way or another."
Manning, in a statement, went on to say domestic terrorism included the "deliberate use of violence against people and communities to murder, injure and intimidate, including kidnapping and ransoms, and the destruction of properties.
Includes hate crimes
"An accurate definition of domestic terrorism also includes hate crimes, including tribal fights and sorcery-related violence."
Transparency International Papua New Guinea chair Peter Aitsi said he doubted the new law would be effective.
He said police already had lethal powers.
"I think in terms of changing the act to give them more power, I think they already have it," he said.
"But I doubt whether it will have any significant improvement in terms of the response to this emerging problem we are having now, of hostage taking and ransom seeking."
Aiitsi said that in the Highlands there was a proliferation of guns, and government authority had been overwhelmed by one or two individuals with the money and guns to maintain power.
"So in this type of environment you can see the police and authorities, so-called authorities, would be powerless, because it's these individuals that control these large sections of these communities, that are now well armed, that are the power in these areas."
Cathy Alex was one of a group kidnapped in February, along with a New Zealand-born Australian archaeologist and two others.
She said she had got some insight into the age and temperament of the kidnappers.
"Young boys, 16 and up, a few others," she said.
"No Tok Pisin, no English. It's a generation that's been out there that has had no opportunities.
"What is happening in Bosavi is a glimpse, a dark glimpse, of where our country is heading to."
She said there was a need for a focus on providing services to the rural areas as soon as possible.
Peter Aitsi said that over the past 20 years PNG had allowed its government system to be undermined with political elites taking control of sub-national services.
He said this had led to "our people really being pushed to the real margins of our development".
Not engaged in society
"So as a result they are not engaged in the process of society building or even nationhood."
Aitsi said this results in the lawless conduct.
"Their interest is to serve those who can put food on the table for them, and essentially what they see as people who care about their welfare, but they are just using them for their individual outcomes."
This article is republished under a community partnership agreement with RNZ.