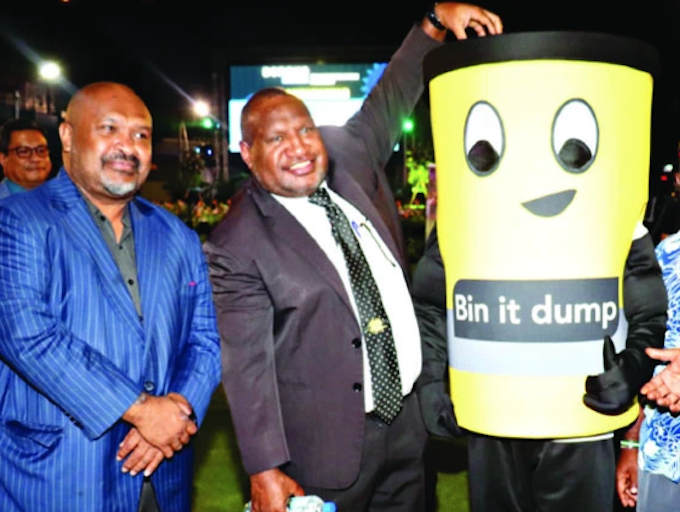 Papua New Guineans have been challenged to "actively contribute" towards development projects like the Boroko Transformation Project if citizens want to see change in the Pacific's largest country.
Prime Minister James Marape issued this challenge this week when launching the National Capital District Commission's Boroko Transformation Project in Port Moresby.
"This must happen. We all have a job to do, a role to play. Not just here in Port Moresby, but also around the country," Marape said.
"If you want Papua New Guinea to develop, you have a job to do as well. Take care of Boroko.
"Don't spit betel nut spittle here. We do not have other cities, we only have this city."
Betel nut is the seed of the fruit of the areca palm with distinctive blood-red juice. It is chewed with betel leaf and lime for their effects as a mild stimulant, causing a warming sensation in the body and slightly heightened alertness.
It is popular across Papua New Guinea and in neighbouring countries.
24-hour business hub
The Boroko Commercial Business District will undergo major developments to enable it to achieve the status of a 24-hour business hub that is clean and safe for residents, businesses and visitors.
NCD Governor Powes Parkop said this project was part of NCDC's Vision 2030 to transform Port Moresby.
"This city carries our name. It is our image, our pride. It is the first place of arrival and the last place of departure for all our friends, investors and tourists from all over world," he said.
"They define our people and our country by this capital city of ours. That is why it is very important that we lift this capital city leaving no stones behind."
According to City Manager Ravu Frank, the plans for the Boroko Transformation Project were drawn up in November last year and since then, more than K400,000 (NZ$186,000) has been spent in major clean-ups and road work programmes, setting the foundations for developments expected in the future.
"The Boroko Transformation project is all geared to achieve our desire, wish and objective of a clean, safe, healthy and a planned Boroko for a liveable environment," Frank said.
On Monday this week, Boroko was declared a "betel nut-free zone" and other similar regulations will kick in as the transformation project unfolds.
Republished with permission.