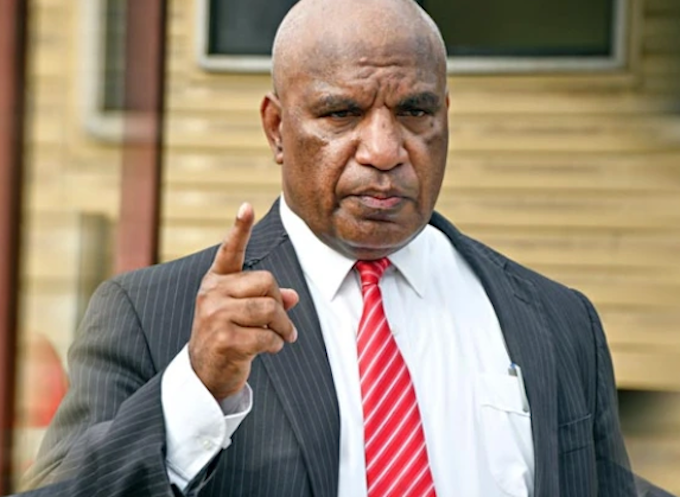 By Todagia Kelola in Port Moresby
Papua New Guinea lawyer and businessman Paul Paraka has been found guilty of misappropriating K162 million (NZ$75 million) belonging to the state.
Criminal track judge Justice Teresa Berrigan, in a comprehensive and detailed judgment in 114 pages, found him guilty on all five charges laid against him by the state.
In summary, the state alleged that between 2007 and 2011 more than K162 million was paid by the Department of Finance to the ultimate benefit of the accused.
The money was paid to PKP nominees, a property investment company wholly owned and directed by Paraka or to the accounts of seven other law firms which were also named.
The money, according to the state, was paid through 65 cheques, ranging in value from about KI million to almost K5 million.
In every case, the law firms retained at least K30,000 to K50,000 and sometimes as much as K400,000 before almost immediately passing the proceeds on to PPL or PKP nominees.
In summary, cheques totalling the following sums were paid by the Department of Finance to PKP nominees and the seven law firms:
K30,300,000 in 2007;
K30,054,312.68 in 2008;
K14,480,672.28 in 2009;
K39,808,610 in 2010;
K47,608,300 in 2011.
Paraka, who represented himself during the trial, said in a short statement after the court's verdict: "The decision was a shocker and I will file an appeal during the week.
"There was no hard evidence from [the] Finance Department; hard copies of payments to those law firms were not produced in evidence by the prosecution."
Accused conduct's 'dishonest'
Justice Berrigan, in giving the background of the case in her judgment, said the case had a lengthy history in the National Court with a number of challenges by the accused, which were all refused culminating in this trial.
She concluded that the accused's conduct was dishonest according to the "standards of honest and reasonable people".
"Over a period of five years the accused procured another person or persons to apply to his own use and the use of others more than K162 million to which he was not entitled.
"I am satisfied beyond reasonable doubt that having regard to the intelligence, education and experience of the accused, and the lengths taken by him to disguise the payments, that he appreciated at the time that he procured others to apply the property to his use and that what he was doing was dishonest according to those standards.
"There is no other rational inference. If required, this would establish the guilt of the accused pursuant to s7(4) of the Criminal Code."
Todagia Kelola is a PNG Post-Courier reporter. Republished with permission.