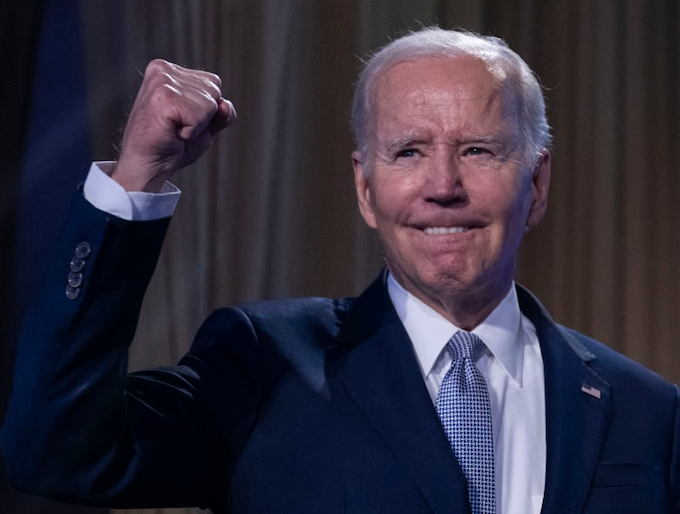 By Caleb Fotheringham, RNZ Pacific journalist
US President Joe Biden will cut out his historic trip to Papua New Guinea — and also to Australia — to return to complete debt ceiling negotiations in the US, according to a White House statement.
Biden was scheduled to make a brief, historic stopover in PNG, and meet with other Pacific leaders, before travelling to Australia for a meeting of the Japan, Australia, India, US grouping known as the Quad countries.
However, he will now return to the US on Sunday, following the completion of the G7 summit in Japan "in order to be back for meetings with Congressional leaders to ensure that Congress takes action by the deadline to avert default".
"We look forward to finding other ways to engage with Australia, the Quad, Papua New Guinea and the leaders of the Pacific Islands Forum in the coming year," the White House said.
"The President spoke to [Australian] Prime Minister [Anthony] Albanese earlier today to inform him that he will be postponing his trip to Australia.
"He also invited the Prime Minister for an official state visit at a time to be agreed by the teams. The President's team engaged with the Prime Minister of Papua New Guinea's team to inform them as well."
'Revitalising and reinvigorating' alliances
The White House said "revitalising and reinvigorating" alliances like the Quad remained a key priority.
The US would look to find other ways to engage with Australia, the Quad, Papua New Guinea and other Pacific Islands Forum leaders in the coming year, it said.
On Tuesday, RNZ Pacific revealed Biden was poised to get a security deal signed with PNG, which would give US armed forces uninhibited access to PNG's territorial waters and airspace.
In preparation for Biden's three-hour stopover, Prime Minister James Marape had called on Governor-General Sir Bob Dadae to declare a public holiday.
This article is republished under a community partnership agreement with RNZ.