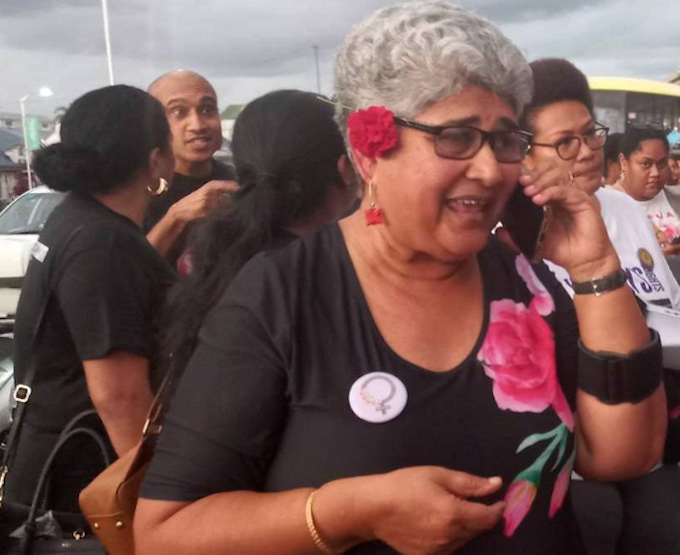 Fiji police have apologised for "miscommunication" that led to an incident before the Reclaim the Night march last night that almost led to it being called off, Fijivillage News reports.
Police Chief Operations Officer Acting Assistant Commissioner Livai Driu apologised, saying they had been following the conditions of the permit issued.
However, he said the issue was sorted and officers had been directed to allow the march to continue and to provide security measures.
It was earlier reported by Fijivillage News that police had told organisers amid scenes of "high drama" at the Suva Flea Market when the march was about to begin that there should be "no messages about West Papua or other international matters".
Minister for Home Affairs Pio Tikoduadua has also apologised over the incident and said that it should never have happened.
Tikoduadua last night tweeted an apology for the mix-up. He said that human rights were paramount, and he had been making that clear.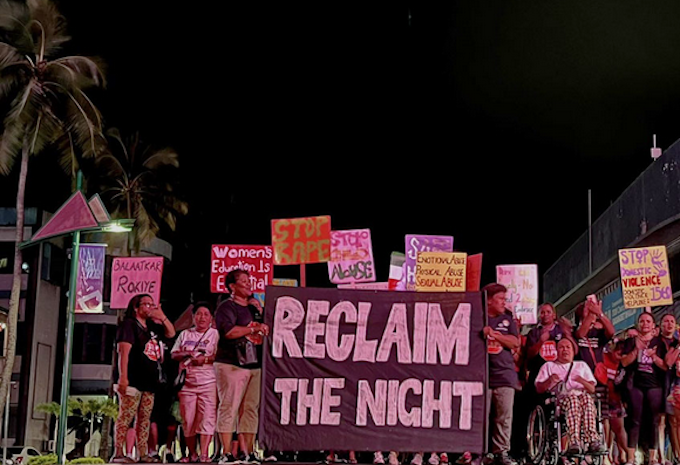 The minister said the government was working with the police to "undo the mentality that has been the norm [under the former FijiFirst government] over the past 16 years".
He added that the change was slow, "but it will happen".
While speaking at the end of the march, Fiji Women's Crisis Centre coordinator Shamima Ali said they almost called off the march because of the incident.
Again, I apologize for the mix up. It should never have happened.

Your Human Rights are paramount and I've been making that clear. We are working together with Police to undo the mentality that has been the norm over the past 16 years– it's slow but it will happen! https://t.co/zsttk3ko7p

— Pio Tikoduadua (@piotikoduaduafj) March 8, 2023
Ali said she called Minister Tikoduadua. He did not answer at first, but called her back later and asked to talk to the officer at the scene.
She also said she believed that Minister for Women Lynda Tabuya had intervened and she thanked her.
Republished from Fijivillage News with permission.

"High drama" at the Reclaim the Night march. Video: Fijivillage News