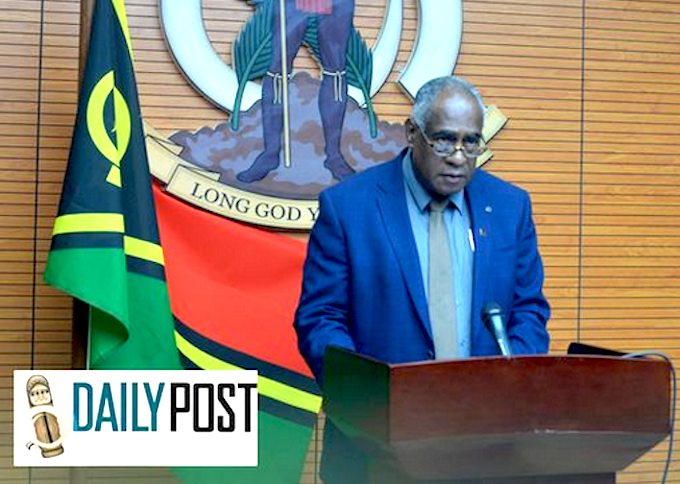 A state of emergency has been declared in Vanuatu following the damage to infrastructure and homes left by severe tropical cyclone Judy.
It comes as the country deals with a second cyclone, called Kevin, bears down on the country.
At 2am local time the category 2 cyclone was about 165km south-west of Santo and 225km west north-west of Malekula.
Red alerts are in place for Sanma, Malampa, and Penama, with damaging gale force winds expected to affect those provinces within the next 12 hours.
Yellow alerts are in place for Torba and Shefa.
Meanwhile, a magnitude 6.5 earthquake has struck just offshore of Vanuatu.
The US Geological Survey reports the quake struck just after 5am local time, and was 10km deep.
No tsunami warning has been issued.
Action plan announced by PM
Prime Minister Ishmael Kalsakau said that declaring a state of emergency would allow the islands most affected by Judy to receive help immediately.
"I am pleased to announce that the Council of Ministers has met this afternoon [Thursday] and it has approved a request from the National Disaster Committee to ask the President of the Republic of Vanuatu to declare a State of Emergency for the islands that have been highly affected and impacted by tropical cyclone Judy — effective this evening.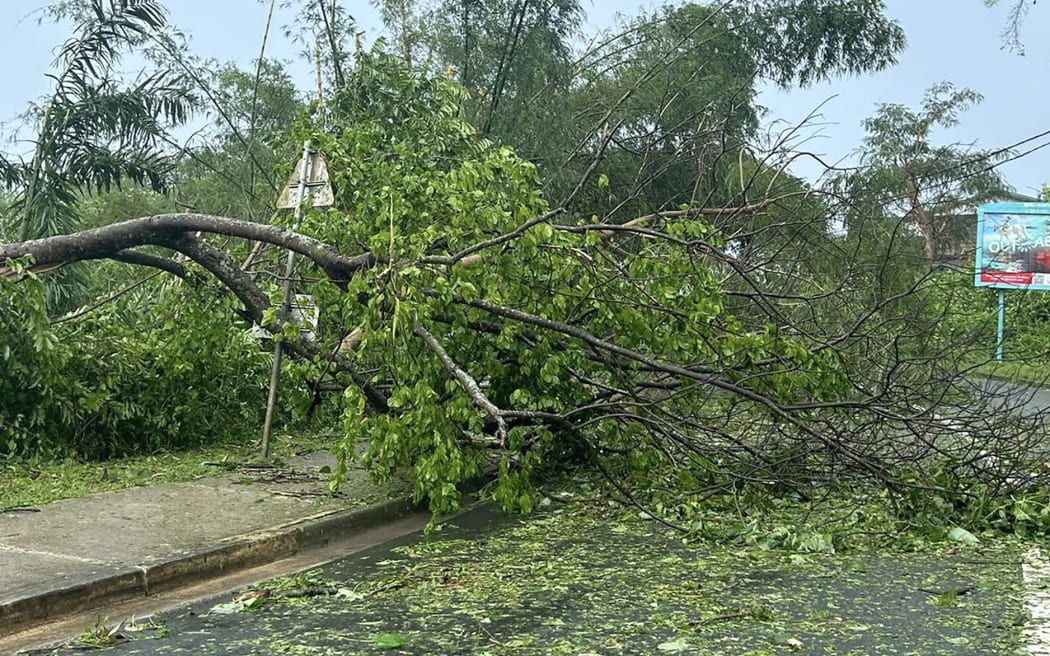 "We have had two opportunities to meet with our partners and I am pleased to reveal everyone that has approached us are standing by to assist us in regard to conducting assessments and a quick response and whatever we require them to help us with.
"Therefore, on behalf of the people of Vanuatu and the government, I want to say to all these people thank you so much.
"To all our development partners who even as the tropical cyclone [Judy] started to approach us had already reached out and said they were standing by and ready to assist us.
"Our officials are working around the clock to try and assess the impact of the cyclone [Judy] on all the provinces in the country.
"At this stage they are still compiling an official report that we will be able to work with and which will enable our development partners to appreciate the level of assistance that we will require from them.
"As we speak aerial assessments are being undertaken along with other assessments on the ground to enable us to declare disaster zones in areas that are highly affected."
Prime Minister Kalsakau said development partners have also offered help with assessments or quick responses to the most affected communities, or any help required by the Vanuatu government.
Aid group 'gearing up' to help
The country director for World Vision Vanuatu, Kendra Derousseau, said her organisation stood ready to help in the recovery.
"We are gearing up for some key response areas that we know happen after severe cyclones," he said.
"That is emergency shelter provisions, such as tarps and also hammers and nails, and also hygiene kits to ensure that basic needs are met, as well as jerry cans so families can have access to clean water.
"And we will be standing by ready to go with those when the government approves us to respond," she said.
Derousseau said said that while the capital Port Vila lost power its water service was quickly restored.
She said most of the city's infrastructure appeared to have stood up to the storm but not some residential housing.
"So anyone who was living in either a tradtional house with a thatched roof or a less sturdy house than those with cyclone strapping and nailing would have suffered significant damage to their houses."
Derousseau said the big concern now was Cyclone Kevin expected to arrive midday today in Port Vila.
Meanwhile, 11 babies from the Neonatal Intensive Care Unit at Vila Central Hospital have a new refuge following damage caused by Cyclone Judy.
The babies have been moved to the former outpatient section in tho colonial hospital after the ceiling in the maternity Ward was damaged, causing leaks, making the ward unsafe for the babies in incubators.
There were also leaks in the children's wards forcing a similar evacuation.
This article is republished under a community partnership agreement with RNZ.