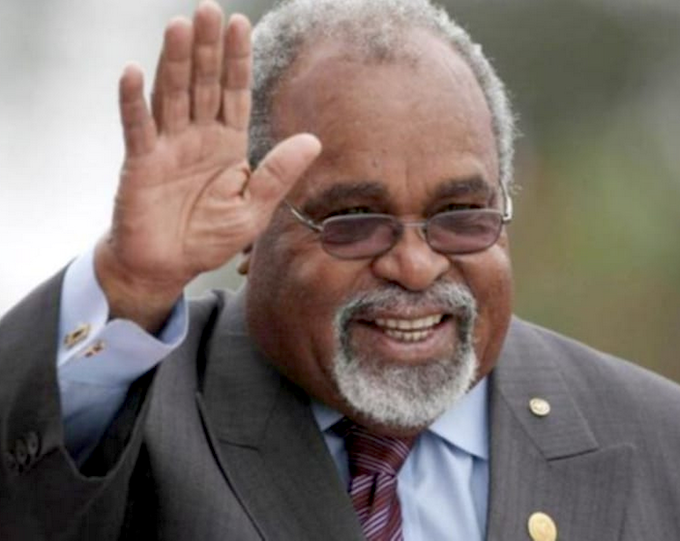 By Nathan Woti in Port Moresby
Prime Minister James Marape has approved the building of a monument of the late Grand Chief Sir Michael Somare at the University of Papua New Guinea.
During the ground-breaking ceremony on Friday, Marape said the monument would symbolise what the nation's founding fathers stood for, and the legacy of Sir Michael who was driving the move for independence.
"It is proper to build the late Grand Chief Sir Michael Somare's monument here at the very highest learning institution of the country," he said.
"He was a simple teacher, but he rose up in the ranks to become the first Prime Minister.
"I believe this will inspire the next generations of leaders."
The project will be overseen by the government and Moresby North-West MP Lohia Boe Samuel.
Marape said Sir Michael "stood for so many things in his fight for independence".
'Freedom and liberty'
"But one I believe was closest to his heart was to see the next generations of Papua New Guineans have the freedom and liberty to decide the fate of their country," he said.
"This is the dream we carry today and are heading towards."
The momument was suggested by the University Students' Representative Council which started fundraising last year.
"The late Sir Michael was at the prime age of 30 to 37 when he led the call for independence," former council president Matthew Tinol said.
"That is what we must draw [from] — to be selfless, to be builders of our country, to be visionary and leaders that late Sir Michael needed us to become."
UPNG vice–chancellor Professor Frank Griffin thanked the government for supporting the students' council funding of the project with its fundraising last year.
The monument is expected to be completed by September 16 — PNG's Independence Day — next year.
Nathan Woti is a reporter for The National. Republished with permission.