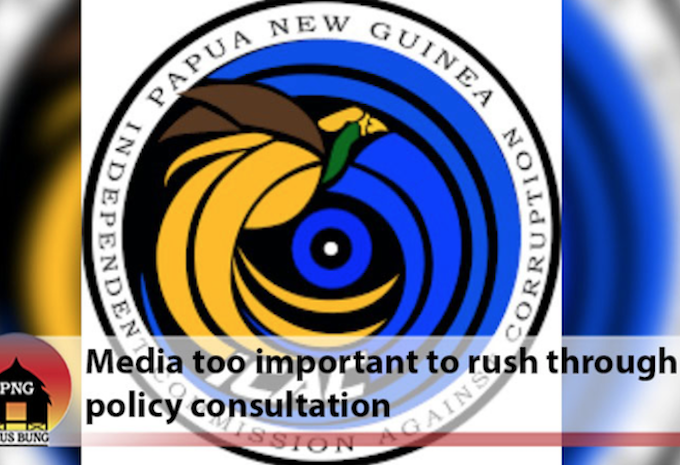 The National in Port Moresby
Papua New Guinea's draft National Media Development Policy is not intended to give the government power to control the media or to infringe constitutional rights of freedom of expression, an official says.
Department of Information and Communications Technology Secretary Steven Matainaho made this known after saying the government's intentions were "misinterpreted" by media critics in Papua New Guinea and overseas.
"The draft media policy aims to provide a legislative framework to strengthen the work of the PNG Media Council and enable structural and budget reforms to fund development programmes for the council and universities," Matainaho said in a statement yesterday.
Matainaho added that the draft policy sought to promote the media industry and "unlock several benefits", including improving the conditions surrounding the media profession.
He said the council would continue to operate independently of the government, similar to other professions such as law (PNG Law Society), medical (PNG Institute of Doctors), and engineering (Institute of Engineers) professions.
Matainaho said the government was focused on working towards one of its pillars in Vision 2050 on having a "knowledgeable society" and the media policy could help stakeholders work together to achieve that goal.
He said the government through the policy would support the development of a diverse media ecosystem, with a range of independent media outlets that were free to report and disseminate informative contents.
'Diversity of voices'
"This can help ensure that a diversity of voices and perspectives are represented in the media landscape, which is essential for promoting an informed and engaged citizen," he said.
"By the government's input in investing in education and training, promoting media literacy, and supporting a diverse media ecosystem, it can further add value to the creation of a knowledgeable society where citizens are well-informed and engaged in the public sphere," he said.
Matainaho said the department acknowledged concerns raised by the Community Coalition of Corruption in its press statement last week regarding certain functions proposed to be established in the Department of ICT.
He said the department was currently working to address the concerns in the next draft (second version) and welcomed input from stakeholders to improve the draft policy.
Republished with permission.