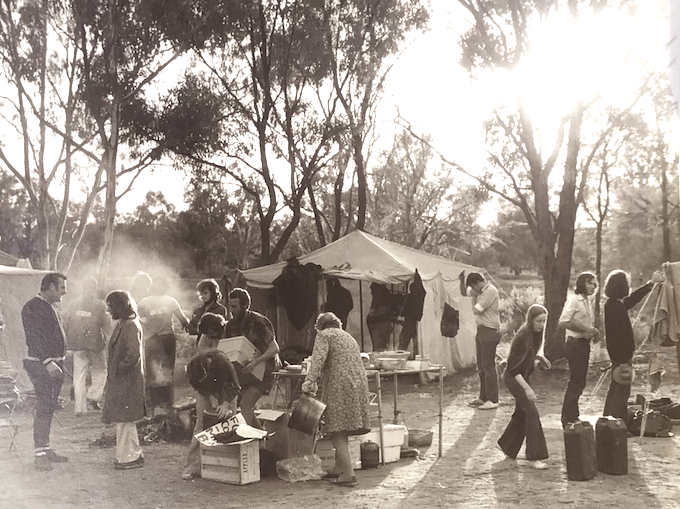 The Owen Wilkes book Peacemonger, edited by May Bass and Mark Derby, was due to be launched in Wellington today after earlier launches in Auckland and Christchurch. Here Buller conservationist Peter Lusk reflects on his mahi with Owen.
COMMENTARY: By Peter Lusk
I worked closely with peace researcher Owen Wilkes in 1973 and 1974, writing stories for the student newspaper Canta from files of newspaper clippings and hand written jottings that Owen had collected over a period of years.
These stories covered quite a range of subjects. For example, an American millionaire named Stockton Rush who purchased a beautiful valley near Te Anau from the Crown and built a luxury lodge. There was controversy over this. I can't remember exactly why, probably the Crown selling the land when it shouldn't.
Then a file on Ivan Watkins Dow who were making Agent Orange or similar at their plant in New Plymouth. They were releasing gases at night and the gases would drift over the city wiping out home vegetable gardens.
The company's CEO described objectors as "eco-nuts".
Owen's biggest file was on Comalco. I went to the Bluff smelter and Manapouri power station and met activists in the area. Also interviewed Stockton Rush while in the area, namely Southland.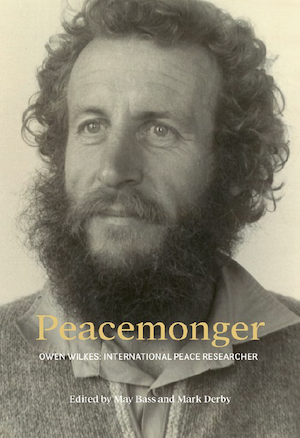 Another file was on a self proclaimed millionaire who had been in the media over his proposed housing development in Governors Bay on Lyttelton Harbour, with a new tunnel to be built through Port Hills. This guy turned out to be a conman and we were able to expose him.
I wrote up the story, we printed it as a centrefold in Canta, then used the centrefold as a leaflet to assist the action group in Governors Bay. This was very successful at exposing the conman whose name I cannot recall.
There were a few other files of Owen's that I turned into stories, and the sum of the stories were the basis of a 4 page leaflet we printed off for the South Island Resistance Ride held at end of 1974.
I never got to write up the files on Stockton Rush and Ivan Watkins Dow which was a personal disappointment. From memory it was due to Owen suddenly getting the peace research job in Norway [at SIPRI – Stockholm International Peace Research Institute].
"The only time in my life I've ever met, let alone worked with, a genius. He had a huge amount of energy."
I found Owen very good to work with. It's the only time in my life I've ever met, let alone worked with, a genius. He had a huge amount of energy. Far more than me, and I was a full-on activist along with others in our little group like Canta editor Murray Horton and graphics/layout man Ron Currie.
I worked alongside Owen at Boons bakery for a single night. It came about when one of my flatmates, who regularly worked there, needed a night off and convinced me to cover his shift.
So I turned up at Boons at 8pm or whenever it was. The foreman was none too pleased, but he showed me the ropes. I was taking cooked bread out of one oven, while Owen was doing the same from a bigger oven beside me.
The bread was coming out fast, in hot tins, and it was very easy to get burned on the tins, specially for a novice. I got several burns in the course of the shift. Looking over at Owen, I couldn't help notice how he revelled in the job, he was like a well-oiled machine, banging the bread out of the tins, and oiling them up.
Very competent, no burns for him because he was a regular at Boons and had everything well worked out.
Something else. Owen was living at a commune at Oxford at the time. They had two pigs needing to be slaughtered. I'd killed and dressed a few sheep in my farm worker days, so offered to help.
Owen had never done such "home-kills", but in typical Owen fashion had got hold of a book on butchering and he took it with him to the pig sty. He'd previously read-up on how to "stick" a pig, stabbing it between the ribs and slicing its heart, all in one motion.
He accomplished this very successfully. One pig, then two pigs, then haul them over to a bath full of hot water to scald, then scrape. After that we gutted them and hung up the tidy carcasses to cool.
Yes, I had great admiration for Owen.
Photo of Owen Wilkes
About the picture at the start of this article: This photo is from the 1974 Long March across Australia against US imperialism and the Vietnam War.
We overnighted in all sorts of places and this was the campground at Mildura in Victoria.
I like the photo because it typifies Owen with his steel box of files — so heavy and awkward to handle. But it was strong and, from memory, lockable.
Having the files with him, meant Owen could immediately provide evidence for media if they asked for verification on something he said. Even though the Long March was organised from Australia, Owen was still the onboard authority on what the US was doing over there.