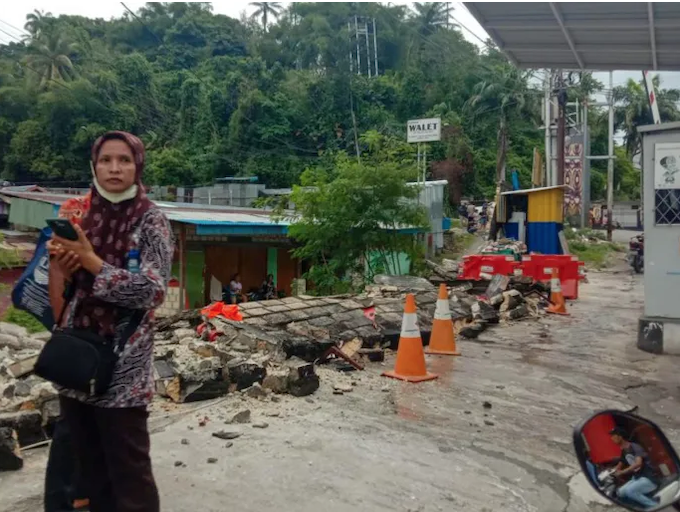 An earthquake with a magnitude of 5.4 hit Papua's capital city Jayapura on Thursday afternoon, killing four people, injuring at least five and forcing 700 to flee, emergency officials said.
The shallow earthquake with an epicenter of 10 km deep and located at coordinates 2.60 south and 140.66 east struck at 3.28pm.
Officlals said at least five houses were damaged by the earthquake — three of them heavily and two moderately.
In addition, a cafe collapsed and fell into the sea, while the building of Jayapura's Dok 2 Hospital, two churches, a mosque, and a hotel were also damaged.
The earthquake collapsed the top part of the Cendrawasih University postgraduate building.
The Jayapura Mall building in the city centre also suffered cracks on one side of the building, and the roof of the 4th floor collapsed.
"As an effort to handle the disaster emergency, the Jayapura City Disaster Management Agency together with the Papua Province BPBD and related agencies have set up emergency tents, provided evacuation sites, public kitchens and basic support for the evacuees," spokesperson Abdul Muhari said.
"The urgent needs are emergency tents and generators for electricity."
Republished with permission.