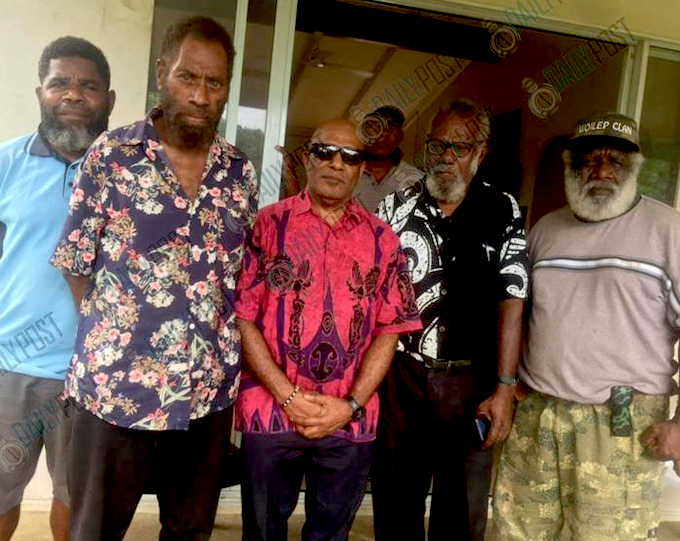 By Hilaire Bule, RNZ Pacific Vanuatu correspondent in Port Vila
Vanuatu's prime minister has stressed any future employment within the Melanesian Spearhead Group (MSG) Secretariat must be from MSG member countries.
Prime Minister Ishmael Kalsakau, who is also chair of the MSG Secretariat, made the statement following the recruitment of two Indonesian consultants to work in the MSG secretariat in Port Vila.
"We must first look within our region if we have people with required skills," Kalsakau said.
"If the Melanesian region does not have those skill sets for any upcoming job, then we can look beyond our region," he said.
Kalsakau's remarks to MSG Director-General Leonard Louma come after members of the Vanuatu Free West Papua Association staged a protest outside the secretariat in Port Vila against the hiring of Indonesian consultants.
Louma had said at the time that the agency was aiming to strengthen its capacity, which included the recruitment of two Indonesian nationals filling the roles of a private sector development officer and a manager of arts, culture and youth programme.
Louma said the secretariat had been directed to reprioritise its activities and was now positioning itself to meet the demands and expectations of the leaders.
Vanuatu support for West Papua
He also added that saying only Melanesians should work at the MSG Secretariat was like saying that only Pacific Islanders should work at the Pacific Islands Forum Secretariat, adding it was "disingenuous" to suggest such a notion.
But, the Free West Papua Association in Vanuatu said hiring the Indonesians made a mockery of the support Vanuatu had given West Papua for many years.
However, Indonesia has associate membership status in the MSG. The granting of this status has been criticised by Pacific civil society groups due to the ongoing conflict between Indonesia's military and the West Papua liberation army, and human rights violations.
The United Liberation Movement for West Papua (ULMWP) has observer status in the Melanesian Spearhead Group and is actively seeking full membership.
This article is republished under a community partnership agreement with RNZ.