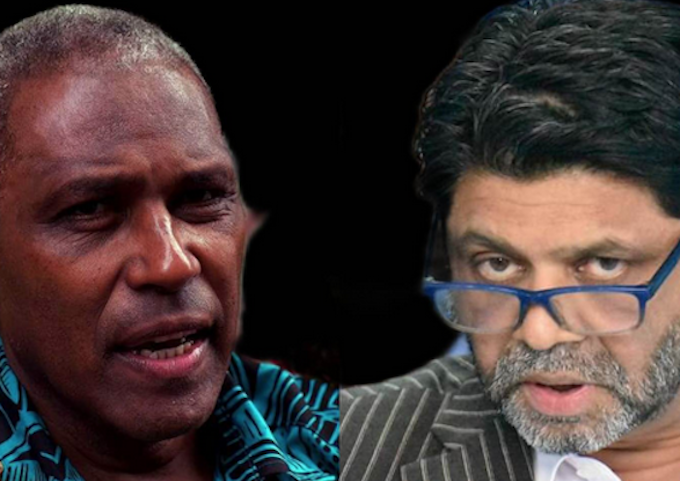 By Meri Radinibaravi in Suva
Fiji's Constitution does not require everything related to the government to be called Fijian, says Attorney-General Siromi Turaga.
Speaking during a media conference, he said there was no right or wrong way to describe a title or name a government.
He said FijiFirst party general secretary Aiyaz Sayed-Khaiyum was trying to mislead the people when he said that the Prime Minister Sitiveni Rabuka had not called everybody a Fijian.
"On the term of Fijian as common name, again Mr Sayed-Khaiyum is playing with half-truths to mislead the people when it comes to his petty complaints that the Ministry of Information Facebook page is now called Fiji Government," Turaga said.
"We are the Republic of Fiji not the republic of Fijians constitutionally, Fiji is home to all Fijians.
"In China, the official government website is the State Council of the People's Republic of China.
"In Australia and Britain it is the Australian government and the British government. He said the Constitution never said that when someone spoke they must call every citizen Fijian.
"Frankly, there is nothing grammatically incorrect about that and the fact is, no law was broken by the renaming.
"A Constitution does not say everything related to the government must be called Fijian, neither does it require all officials to call citizens Fijian when they speak.
"It is the prerogative of government and the transition from FFP (government) to the coalition government, a decision has been made to call the government page Fiji Government."
Turaga said the 2013 Constitution also enshrined freedom of speech.
Meri Radinibaravi is a Fiji Times reporter. Republished with permission.