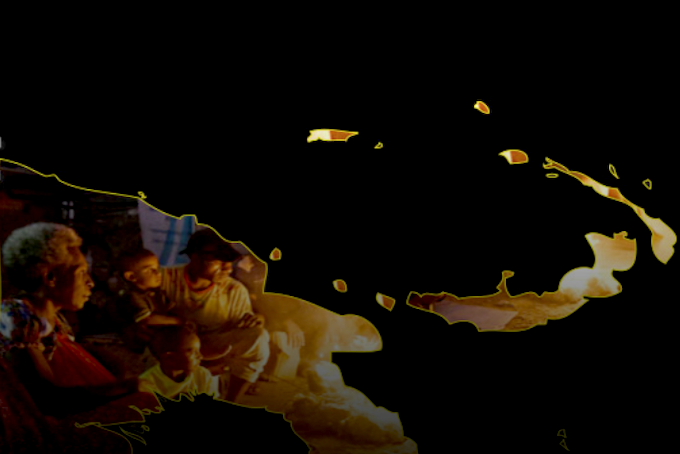 By Miriam Zarriga in Port Moresby
Papua New Guinea began New Year 2023 with sizzling fireworks that lit up the skies.
But our hopes of shrugging off the "power blackout" tag ended just as the year was a few hours old.
An hour into New Year celebrations in the capital Port Moresby, like a perennial remnant, the inevitable popped like a fireworks flare gone bonkers — resulting in an inkiness that lasted into the wee hours of the morning.
Eleven days into the year, black outs are holding businesses and people to ransom across the country, prompting PNG Power Limited CEO Obed Batia to address the root cause of the constant outages.
According to Batia, the reasons range from aging equipment to high rainfall, vegetation that overwhelms power lines, the refusal of customers to allow PNG Power to trim vegetation and access powerlines, and low diesel fuel.
The creepy crawlies like snakes, rats and bats that can spark a major outage by squatting illegally in a transmitter don't even rate a mention.
Batia said overgrown trees near power lines are some of the biggest contributors to blackouts, and the refusal of customers to allow PPL workers to cut down these trees add to the problem in many parts of the country.
Resisting cutting trees
He said: "Many customers resist PNG Power officers from cutting the trees and clearing of the vegetation within their properties. We are working with external parties to control this."
Lae PPL office refused to answer questions asked by the Post-Courier about blackouts in Morobe.
In Goroka, a blackout lasted from Jan 6-8 for 48 hours, coming on for only 30 mins and going off again.
Frustrated consumers urged PNG Power to come clear on why the blackout was continuing.
Chamber of Commerce president Chris Anders said the blackout comes as "the risk of having your business or home broken into" had escalated as criminals took advantage of the blackouts, as they normally hit in the early hours of the morning.
"The lack of announcements from PNG Power on what they are doing to fix the power supply is deafening," Anders said.
PPL said: "The Power Transformer at Himitovi Substation in Goroka which caters for the Goroka load experienced a technical fault on Friday around 2am.
"The issue was rectified at 7pm on Saturday night and power fully restored for Goroka customers."
Without power for 8 days
Along the North Coast Road in Madang, a community has been without power for eight days with requests receiving responses that never were followed up by PPL.
Batia said that rainfalls have attributed to low water levels at Yonki and Ramu will see continued load shedding in Madang and Highlands while Lae has been assured of supply from Taraka, Mildford Power Stations, Baiune Power Station in Bulolo and the Munum IPP.
"In Port Moresby, recent system outages were experienced due to technical issues between all generation power stations both at PNG Power and the Independent Power Producers (IPPs)," he said.
"We are working together with our IPP stakeholders to ensure we correct those issues with respect grid control and regulation issues, in order to provide stable power.
"All Highlands centres and Madang have their standby power stations which supplement the load.
"There has been little increase in the water level but not to a capacity for the Ramu Hydropower Station to generate to full capacity yet.
Back to normal for Kokopo
"Gazelle grid has stopped load shedding and the system is back to normal for Kokopo, Rabaul and Kerevat customers," Batia added.
"In all other provincial centres who run on diesel fuel power stations, our challenge is ensuring our fuel suppliers get supply to our power stations on time.
"When there is late supply, our teams resort to load shedding, which is conserving fuel until the next supply of fuel is delivered.
"Discussions are ongoing with our fuel suppliers to ensure we have an understanding on time supply for our diesel power stations."
Miriam Zarriga is a PNG Post-Courier reporter. Republished with permission.