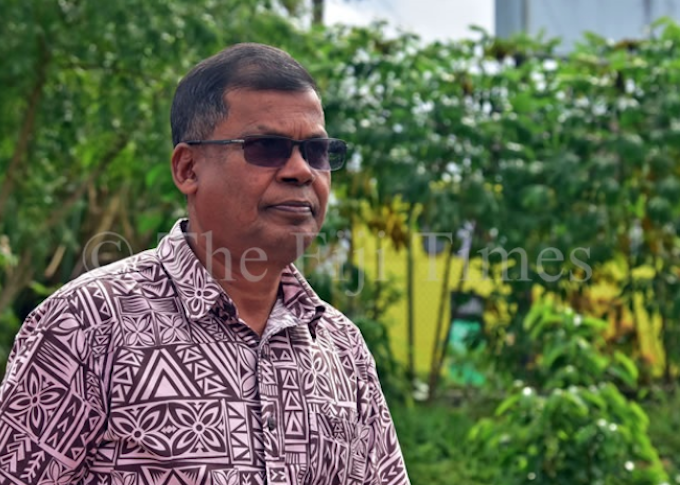 By Luke Nacei in Suva
National Federation Party leader Professor Biman Prasad has asked if the Fiji government inquiry into the Office of the Auditor-General will be held in public.
Professor Prasad was responding to the announcement this week of a Commission of Inquiry into the OAG "to inquire into and report on: the conduct, operations and performance of the Office of the Auditor-General" and other issues concerning the office.
Prasad, an economist before his political career, said commissions of inquiry were usually held in public.
"So we ask the government if this will be a public inquiry?" he said.
"Will the public hear the allegations against the Auditor-General's office? Will the Auditor-General be allowed to respond in public to the Government's complaints?"
Professor Prasad claimed the commission of inquiry was being formed "to deflect questions about the tens of millions of dollars [the government] has spent on Walesi [Fiji's controversial free new digital television platform]".
"The government refuses to talk about Walesi's accounts. Even though Walesi's accounts up to 2017 are ready, the government refuses to release them."
Petty argument while people in poverty
The NFP leader said the government would end 2021 as a "laughing stock".
He said government "only cares about winning a petty argument even when tens of thousands of people are still living in poverty and despair because of the pandemic".
"We are once again threatened by the omicron variant," he said.
"Many families are in isolation because they have tested positive in homes, in villages and settlements on Vanua Levu, are struggling and are in need of help.
"What is the government doing to help? We should be preparing for the cyclone season and ensuring our people are safe."
Luke Nacei is a Fiji Times reporter. Republished with permission.