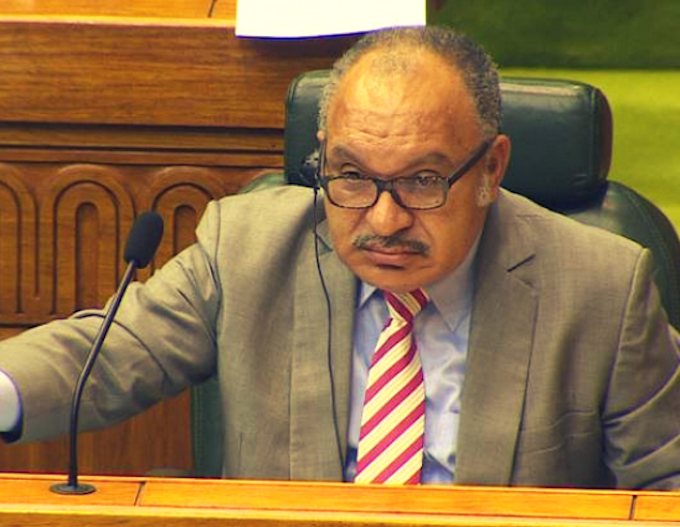 Papua New Guinea's former Prime Minister Peter O'Neill was granted bail last night at the Waigani National Court after being arrested by police over his alleged role in the 50 million kina (US$14 million) purchase of two generators from Israel, reports the PNG Post-Courier.
The court after granting bail ordered that he must pay K5000 before close of business tomorrow.
Further orders were that he remained at his Touaguba Hill residence self-isolated until June 2 when the covid-19 coronavirus state of emergency lapses.
READ MORE: Al Jazeera coronavirus live updates – Guatemala angry over covid-19 infected deportees from US
He was arrested at Jackson's International Airport in Port Moresby by police yesterday afternoon over allegations of abuse of office and corruption.
Assistant Commissioner Crimes Hodges Ette confirmed that O'Neill was brought in for questioning at the Fraud Squad office in Konedobu upon his return from Brisbane, Australia.
ACP Ette said that all covid-19 protocols were strictly observed when O'Neill was brought in for questioning.
Israeli generators deal allegations
Police allege that:
O'Neill directed payments for the purchase of the two generators from Israel without due consideration for procurement processes as required under the Public Finance Management Act as purchase of the two generators was not approved by the National Parliament; the purchase did not go through tender processes;
there was no legal clearance from the State Solicitors for such payment; and
O'Neill directed the National Executive Council to convene and approved the payment of K50 million for the generators after the purchase was made.
Ette said there was "reasonable evidence of misappropriation, abuse of office and official corruption".
ABC Radio Australia reports that O'Neill led Papua New Guinea for seven years, before quitting in 2019 after a string of high-profile resignations from his government.
Police attempted to arrest O'Neill in October last year over a different issue.
He denied any wrongdoing and said it was a "political witch hunt".
Police withdrew that warrant after O'Neill challenged its validity in court.