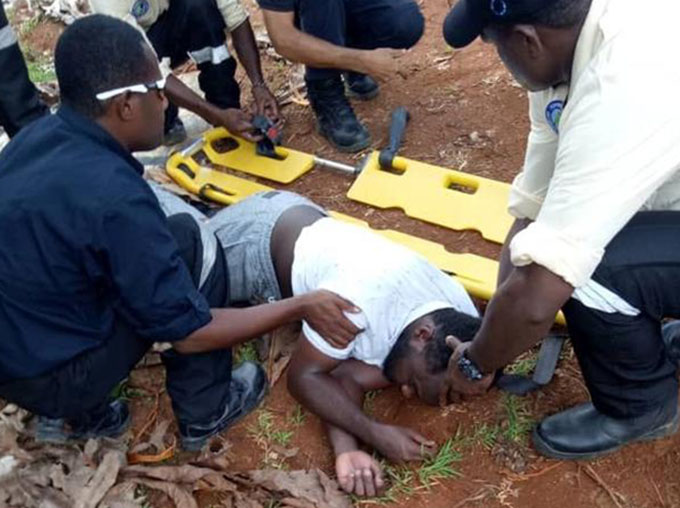 By RNZ Pacific
The Australian election result has precipitated a wave of suicide attempts among Manus Island refugees that the government can no longer ignore, warns a refugee advocate.
The Liberal Party-led Coalition was returned to power on Saturday. It defeated the Labor Party, which had promised to expedite the resettlement of about 900 refugees who have been detained by Australia without trial on Papua New Guinea's Manus and Nauru for six years.
The advocate, Ian Rintoul, said yesterday that seven refugees had attempted suicide since Saturday.
READ MORE: Suicidal thoughts on the rise in Australia's refugee detention centres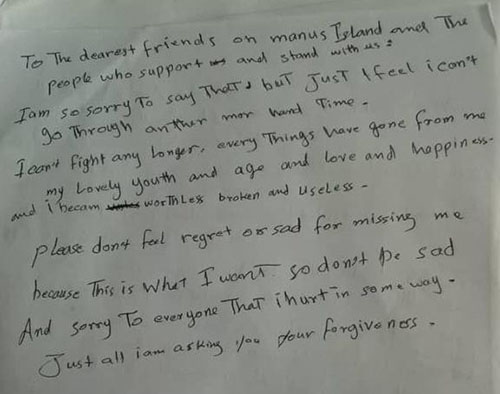 "It has been building for six years, but the weekend's election result has precipitated a crisis that the government cannot afford to ignore," Rintoul said.
"Offshore detention is slowing strangling the life out of its victims."
Rintoul circulated a "heartbreaking" suicide note written by a 31-year-old Sudanese refugee, who attempted to hang himself on Tuesday morning.
"I can't fight any longer, everythings have gone from me, my lovely youth, and age, and love and happiness and I became broken, worthless and useless," it said.
Two other refugees were in Lorengau hospital on Tuesday after suicide attempts, another was discharged that morning while two others were in one of three refugee detention centres on the island, Rintoul said.
Two other men, who had attempted to set fire to themselves on Sunday, had been moved from police cells to a low security compound, he said.
"The government has no resettlement arrangements for those still left on Manus and Nauru. Hundreds remain in limbo, and all hope is draining away."
Where to get help
These are services across the Pacific for people who may be thinking about suicide, or those who are concerned about family or friends.
Tonga:
Lifeline: 23000 or 25144
Fiji:
Lifeline: 667 0565
Papua New Guinea:
Lifeline: Port Moresby 326 0011
Samoa:
Samoa Lifeline: 800-5433
New Zealand:
Lifeline: 0800 543 354
Suicide Crisis Helpline: 0508 828 865 / 0508 TAUTOKO (24/7). This is a service for people who may be thinking about suicide, or those who are concerned about family or friends.
Depression Helpline: 0800 111 757 (24/7)
Samaritans: 0800 726 666 (24/7)
Youthline: 0800 376 633 (24/7) or free text 234 (8am-12am), or email talk@youthline.co.nz
What's Up: online chat (7pm-10pm) or 0800 WHATSUP / 0800 9428 787 children's helpline (1pm-10pm weekdays, 3pm-10pm weekends)
Kidsline (ages 5-18): 0800 543 754 (24/7)
Rural Support Trust Helpline: 0800 787 254
Healthline: 0800 611 116
Rainbow Youth: (09) 376 4155
If it is an emergency and you feel like you or someone else is at risk, call 111.
This article is published under the Pacific Media Centre's content partnership with Radio New Zealand.