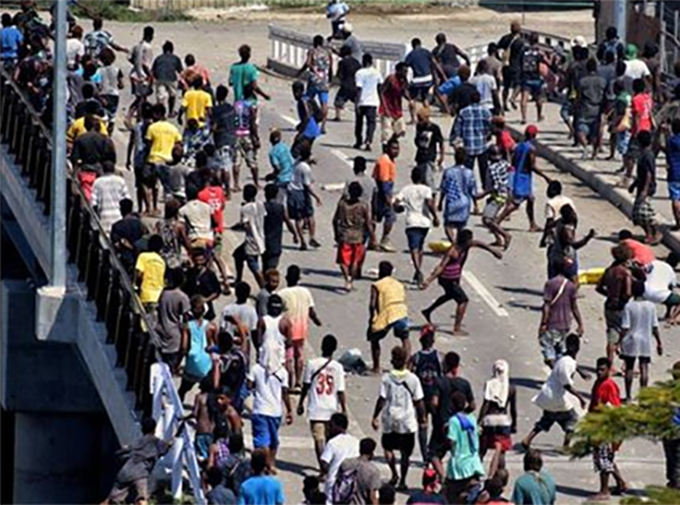 Police say some people decided to take the law into their own hands and marched through some streets of the capital, fighting, causing public disturbances and property damage, reports the Solomon Star.

RNZ Pacific reports that an uneasy calm has returned to the capital while Sogavare rejected accusations his past governments have "failed" Malaita over project implementation.
More reports, pictures on ABC Pacific Beat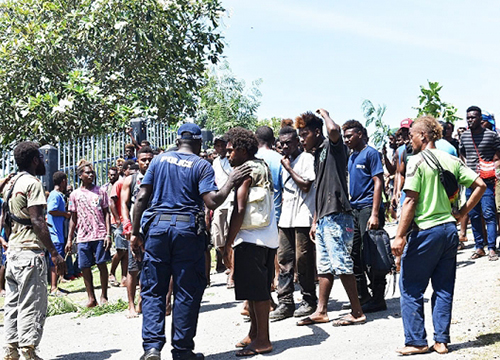 Significant damage was caused at the Pacific Casino Hotel and many vehicles were also damaged.
These crowd marches were illegal and investigating police are expected to arrest more suspects.
Five Royal Solomon Islands Police Force (RSIPF) and four Correctional Services officers were injured and needed medical attention, the Star reports.
Commissioner Matthew Varley called on residents to stay home unless it was "extremely necessary" to avoid further trouble.
Police operation
"I have ordered a large police operation to conduct more high visibility patrols across Honiara tonight and police will stop anyone that is causing trouble around the city," he said.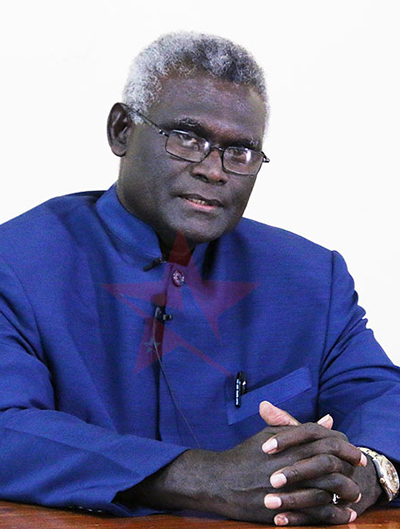 "People engaged in disorderly conduct will be searched and dealt with.
"I have also ordered a number of road blocks and checkpoints to be put in place to reduce traffic in the city."
Commissioner Varley said: "This is necessary to ensure we maintain security across Honiara tonight. The RSIPF will not take any chances when it comes to public safety.
"If you are a law abiding citizen, then you have nothing to fear.
"Police are in control and we are continuing to respond to any incidents of disturbance around the city.
"But anyone who is planning to carry out any illegal activity can expect police to deal with you sternly."
Swift action
The Police Response Team (PRT) officers and riot squad officers have been ordered to take swift action against anyone using violence.
"I urge all law abiding citizens to stay at home tonight and stay off the streets," Commissioner Varley said.
"We need peace in our families, our communities and in our nation."
Reports from RNZ Pacific and the Solomon Star.