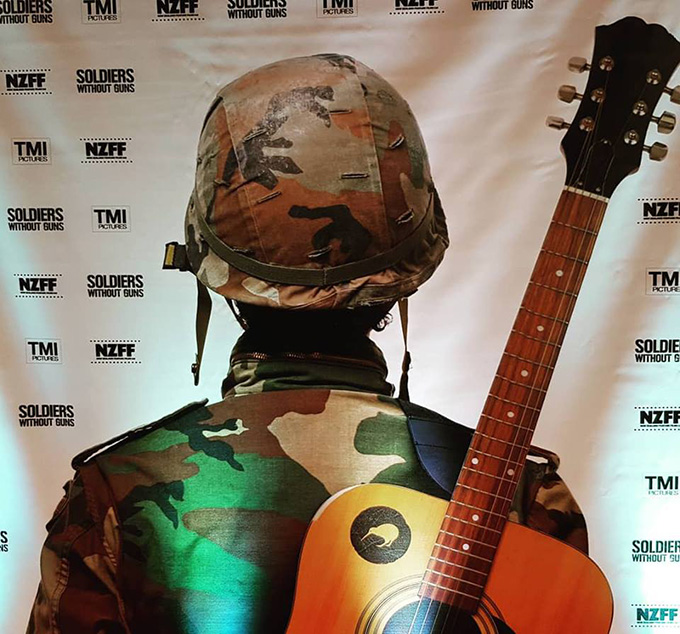 By Clifford Faiparik
The national coordination office of Bougainville affairs (NCOBA) plans to take former senior military and police officers to Bougainville for a reconciliation ceremony before the referendum on independence later this year.
The Minister Assisting the Prime Minister on Bougainville Affairs William Samb said:
"We have plans to invite Vanimo Green MP and former PNG Defence Force officer Belden Namah, retired PNGDF commander Major General Jerry Singirok, Captain Charlie Andrews and other members of the military and mobile squads who had served in Bougainville during the crisis."
He said a committee had been set up to organise the reconciliation ceremony at Panguna on June 15.
BACKGROUND: The film Soldiers Without Guns
"It is an important event and next week we will be asking our colleagues from the Autonomous Bougainville Government to come across (to Port Moresby) and together we prepare for the reconciliation ceremony because we want to go to the referendum on October 12 with peace in our heart."
Samb said they had to give credit to the Bougainvilleans for spearheading the reconciliation ceremony.
"Ex-combatants from both the Bougainville Resistance Force and Bougainville Revolution Army are now working together. Everyone on Bougainville wants peace – including the Mekamui faction."
Samb said they were working with ABG to prepare for possible post referendum results.
"Such discussion has never been done in other conflict areas in other parts of the world. The ABG and the national government are working together and that's why we have come this far. We are positive to deliver a successful referendum.
"Two weeks ago we had killed three pigs and hosted a party for the prime minister and ABG president and we all ate together here [in Port Moresby]. We are also working with our development partners like the United Nations, Japan and New Zealand governments and others."
Clifford Faiparik is a journalist with The National newspaper.