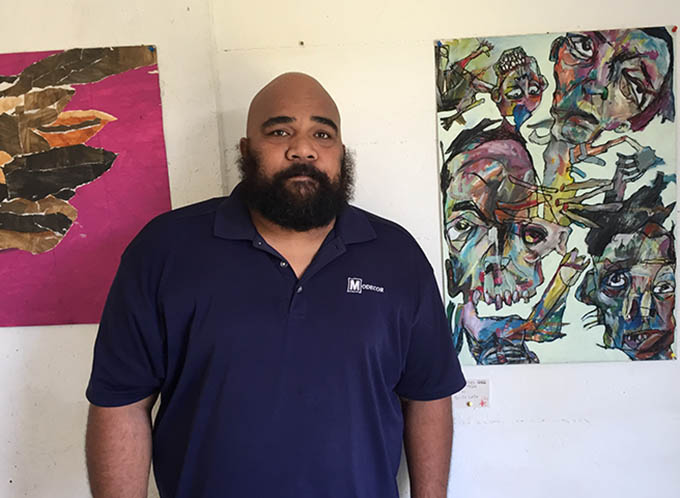 By Blessen Tom
"In Loving Memory", a recent exhibition in Tonga, attracted many art lovers.
The exhibition was hosted at the On The Spot Artspace in Nuku'alofa and was arranged by the Seleka International Art Society Initiative (SIASI).
It was a tribute to their fallen fale which was destroyed by Cyclone Gita last February.
"We've lost our land and our studio but cyclones cannot take our spirits and we will move forward," says Taniela Patelo.
The exhibition featured more than 20 paintings from Tongan artists Tevita Latu, Taniela Petelo and Virginie Dourlet.
Seleka International Art Society was founded by Tevita Latu in 2008 aimed at promoting art and encouraging young artists from Tonga.
"I had the chance to study art in Australia. I always promised myself that when I would be back I would teach Tongans about art," says Latu – and the Seleka initiative was the result.
The fale has been a home for more than 100 young artists and was situated in the Fanga 'Uta Lagoon in the main island of Tongatapu.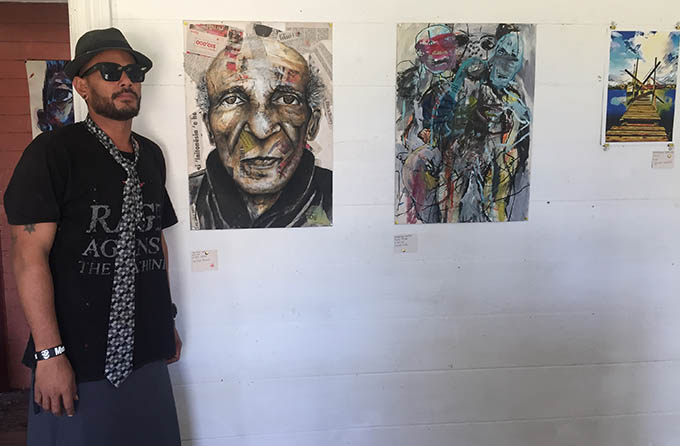 Painting to poetry
"The core intention was to teach painting…then later on a friend came in and started teaching poetry, musicians came on board and started teaching music.
"Since the house came down we've lost a tour of artists. We moved to my house and it's not the same."
The group has moved back to town since the destruction of their fale.
"I want this vision to flourish. I wanted to go to the poorest village and teach art to the young kids there," says Latu, when asked about the future of Seleka.
"I wish we could have more exposure overseas and exhibit more."
Seleka International Art Society Initiative has started an art movement in Tonga. They want this to continue and hopes for more support from the government to travel around Tonga to conduct workshops for young people.
The exhibition was welcomed by art lovers and common people and many paintings were sold on the opening day.
AUT graduate Blessen Tom reported on the exhibition while in Tonga for the Nuku'alofa International Film festival late last year.
More Tongan stories